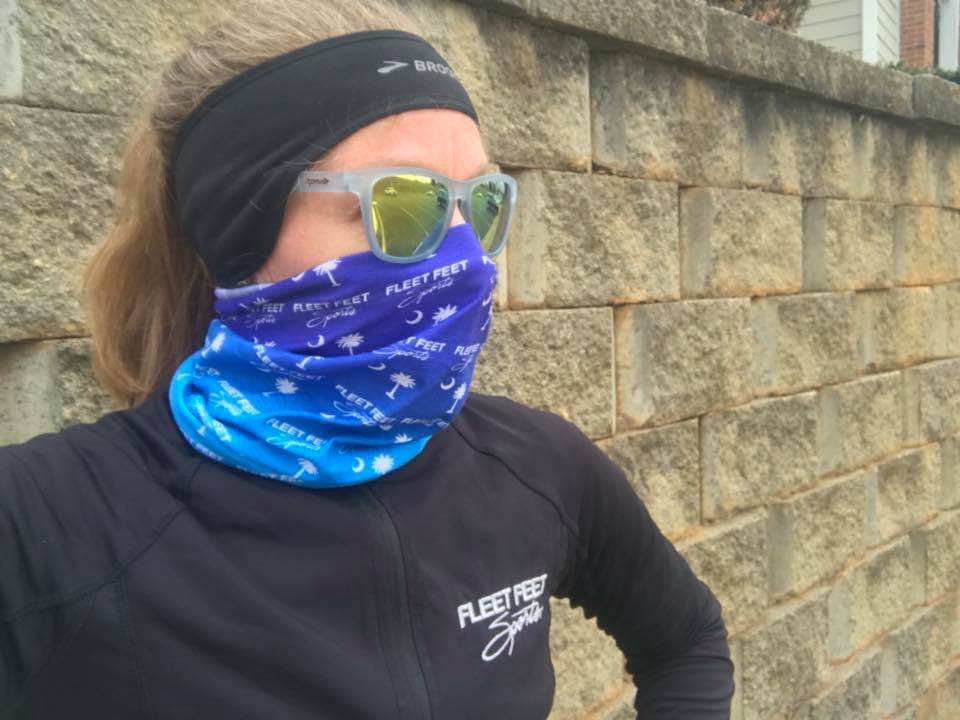 When it comes to winter running, gear is not about keeping up with fashion or convenience, it is about staying safe and healthy.  When you wear improper gear, or you just don't have the right stuff, your regular run can be compromised or just unpleasant.
In the winter, wetness and wind present the biggest obstacles.  Both water and wind quickly transfer heat away from your body quickly, so the stronger the wind, and the sweatier you are, the colder you're going to feel, and the higher your risk of conditions like hypothermia. 
Here are some gear essentials that you'll need to stay safe, comfortable, and happy when the temperature drops.
Lights: It is more likely that you'll be running in the dark during the winter months. And even when the sun is out, glare, heavy rain, or frost on the windshields can make it difficult for drivers to see you. So it's imperative that you take extra measures to see and be seen on your runs.  Nathan offers a variety of things; wear a headlamp, a bright blinking LED light, carry a handheld flashlight, or even reflective vests or tape. With any of these devices, drivers will see the light and your movement so that they can avoid you.  Don't be shy about improvising with how you wear your lights. Many people wear headlamps around their waists, or even attach them on the back of their hats, so that drivers can see them from behind. Be sure to keep a stash of replacement batteries with your running gear or check out anything that is micro USB rechargeable. 
Moisture Wicking Clothing. Being damp will increase heat loss, especially in colder conditions, so you want to minimize the chances that you'll be soaked in sweat.  But that can impede your mobility, and can make you uncomfortable. Stick with technical materials that pull moisture away from your skin. Wear an outer layer to block the wind and wet. And remember that COTTON IS ROTTEN! Cotton will hold moisture, and paired with sweat will keep your body temperature cooler on those chillier days. 
Mittens. While gloves allow you more dexterity if you want to switch songs on your Smart Phone, retie your shoes, or adjust your layers, mittens tend to be warmer than gloves, because there is less area for heat to be lost. On very cold days, you might wear a thin liner glove under your mittens. As your hands warm up from exercising, you can take off the mittens.
Hats, earbands, or buffs. Though scientists have long since disproved the myth that you lose 40 percent of your body heat through the head, it's still a good idea to cover up your head when you go out, just like it's important to cover up other parts of the body. When it's extremely cold it's wise to wear a buff, which also covers the ears, which can be especially prone to frostbite. A buff can also cover your mouth and protect it from cold air, which can dry out your airways and cause a burning sensation in your throat; this will allow the air to warm up a bit quicker and make the breathing adjustment easier. 
Post-run clothes. The wetter you are, the colder you'll be, so be sure to keep a stash of warm, dry clothes in your car or right inside your door, so you can change as soon as possible after your run.  Make sure your stash includes a warm hat and shirt that you can wear over your core, plus warm dry socks and change of shoes.