Ever wonder why your shoes feel tight, you're getting corns, and even possibly losing toenails? The main culprit may be that your shoes aren't the right fit for you. At Fleet Feet Sports, we find that FIT matters; and you should understand why.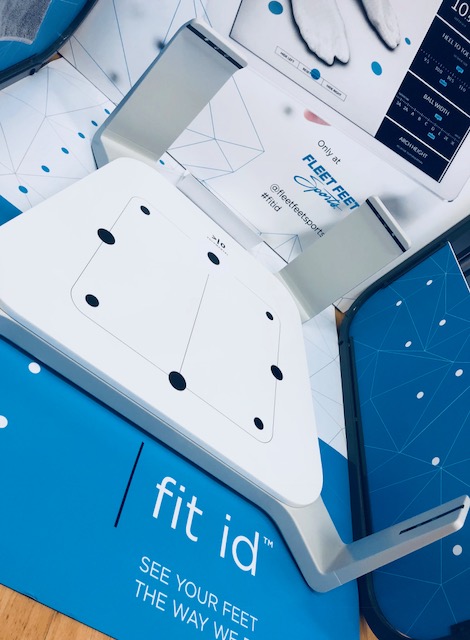 With the addition of the fit id™ to our process this past fall, Fitting is now quicker and more interactive than ever before. To start, the fit id™ is a 3D scanner that allows for us as FIT Specialists to not only see your feet more easily, but it will allow for you to see them as well. Therefore, understandings can be made as to why certain recommendations are being made for you.
 The #1 issue runners and walkers have when purchasing footwear is length; of which can make or break a workout. In your running/walking shoe is it ALWAYS important to remember that your foot will swell therefore taking what WAS a comfortable fitting shoe and pushing your foot into the top or the sides. This is why the recommendation is to go up a full size from your normal length measurement. However, you will also need to take into consideration the contours and the width of your foot as well. No one foot is going to be the same and ensuring that you have a shoe that fits in all the right places is important.
That's not all that counts though, based on the activities and your gait, we'd like to ensure that you will be receiving a shoe that supports the whole of your foot (i.e., taking into consideration your biomechanics). It's important to allow your foot to move where it needs to without injuring you or slowing you down, and by taking into consideration these things we can better recommend a shoe that has the appropriate amount of flexibility, cushioning, or stability.
Shoes change, more frequently than you think; most shoe will have an updated model 10-12 months later. More often than not, they have changed some things to help improve from the previous model. Whether it's an adjustment to the upper, new technology in the midsole, changes to the outsole, or changes to the last (shape), you may need to change your model from time to time as not every model will fit like the last. Which is why it is important to come in and re-evaluate your FIT.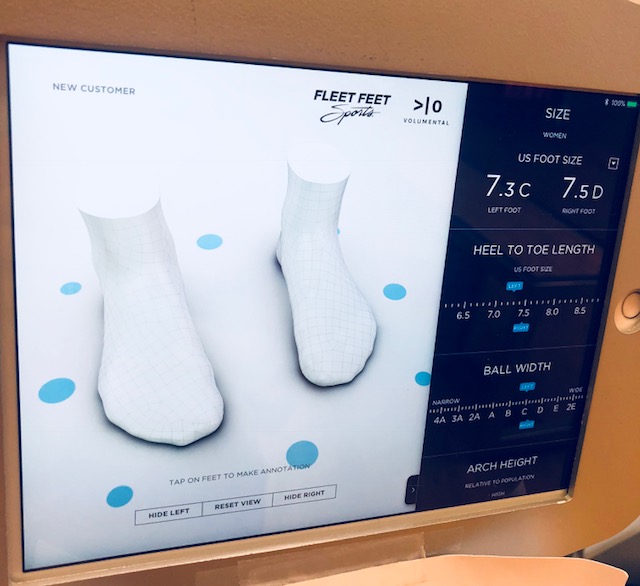 Your foot may change. Though we don't always like to admit it, our foot changes much more as we age than we think. There are numerous factors to those changes, such as the amount of time you spend on your feet daily, has your arch started to collapse, have you had children recently, etc. Either way, you want to be sure that your foot will always have an adequate space it needs to function comfortably during your workouts. And again this is why it is SO IMPORTANT to re-evaluate your fit every year or so.
 
We are here to be your guide, as FIT Specialists we are trying to make it simpler and easier to understand why FIT matters so much.
 Stop in soon or schedule a FIT today to understand why FIT matters for you!  
Schedule A Fitting