Track season is upon us in the Carolinas! Here's what you need to set a PR this year. 
FOOTWEAR | MASSAGE & COMPRESSION | NUTRITION & HYDRATION | APPAREL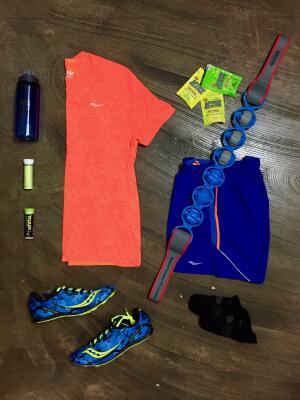 Competition
Whether you're a jumper, sprinter, or distance runner, we have the right shoes to get you the grip you need. We carry styles from Nike and Saucony suitable for 100m, 200m, 400m, 800m, 1600m, 3200m, all relays and hurdle events, as well as long jump, triple jump, high jump and pole vault. Don't forget spare spikes!
Through March 13, 2017, save 20% on a competition shoe with the purchase of a trainer.* This deal is good for any combination of trainer/spike. E.g. Mom needs new shoes for her next 10k, but Jr needs spikes for his 4x800m relay team? That works!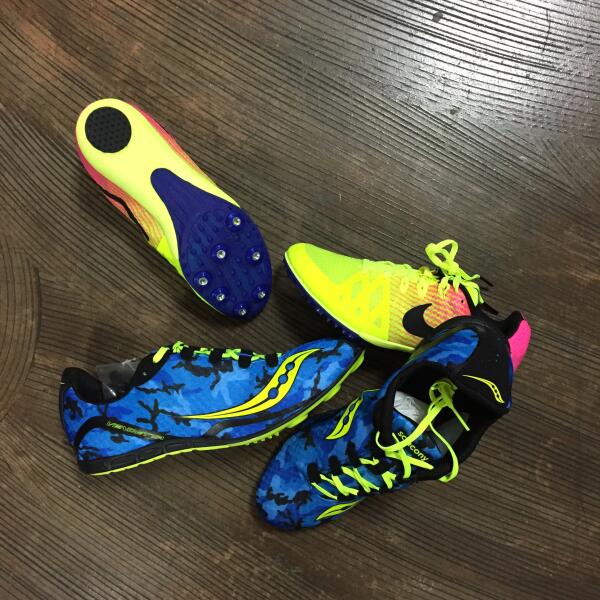 Training
A lightweight trainer is crucial for protecting and supporting your feet and legs through countless drills and repeats around the track. Make sure to get the right amount of stability and cushioning by getting your feet measured and assessed at Fleet Feet.
Pictured below: HOKA Arahi (pink), Mizuno Wave Rider (blue), Brooks Ravenna (silver/red), Saucony Kinvara (green/neon yellow)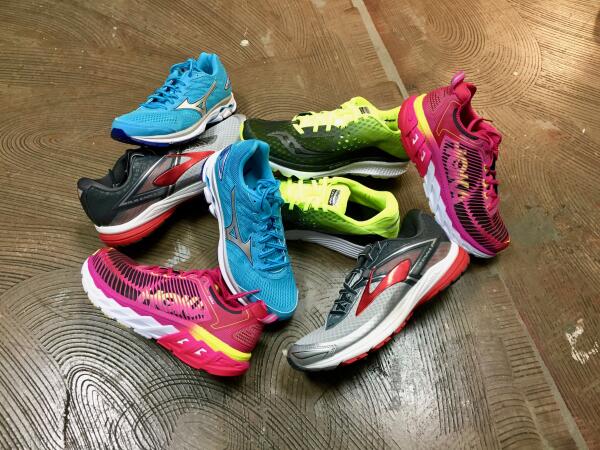 Socks
The thinnest, most breathable socks are our favorites for track. They won't affect the fit of your spikes, and will prevent blisters and hot spots that can really affect your mindset when on the track. We recommend the Hidden Dry from Balega -- a simple no-show style that stays put and helps your feet stay dry!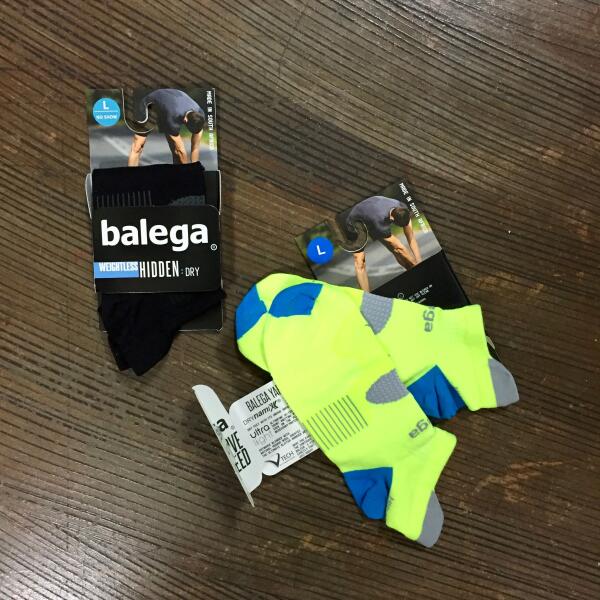 MASSAGE & COMPRESSION
Warm up your muscles with a quick rollout before a meet, and keep them loose with attention between events. Big meets are fodder for cramping, so a small handheld roller in your bag can be a big help. The best tool for you depends on your needs and your aches and pains. At our store you can test out our selection of massage sticks, foam rollers, and other recovery tools.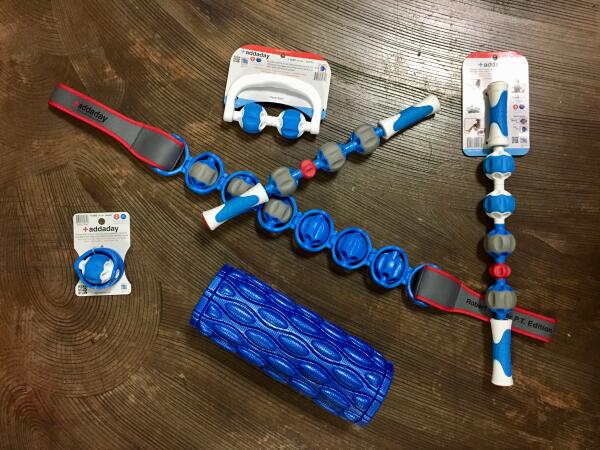 As for compression, it's extremely beneficial as a superficial pain reliever, as well as another method for avoiding cramping by encouraging higher bloodflow. Pictured below are compression sleeves and short socks, as well as Rock Tape. When applied properly kinesiotape can be really helpful for alleviating pressure on muscles and joints.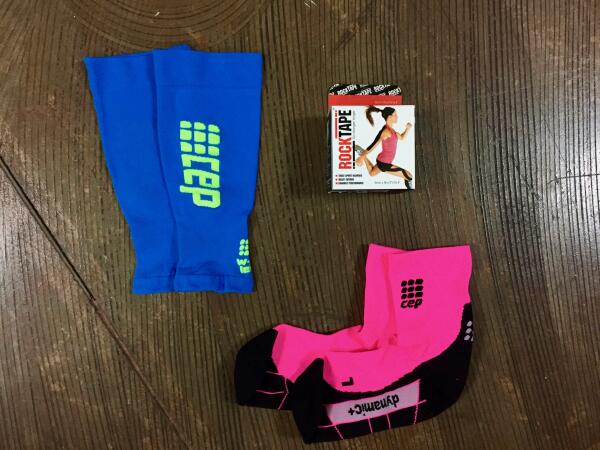 NUTRITION & HYDRATION
Make sure you have fuel to perform at your best, as well as something to replace the electrolytes you lose in your sweat. Gels, waffles and Sport Beans are a great snack before practice or during a meet. They provide quick, simple carbs that your body can easily convert to energy, giving you a boost above the competition.
When you add Nuun tablets to your water, you infuse it with calcium, magnesium, potassium, and sodium that helps prevent cramping by keeping your muscles better hydrated. Twelve tabs come in each tube. Keep a tube in your backpack or spike bag so you always have electrolytes on hand.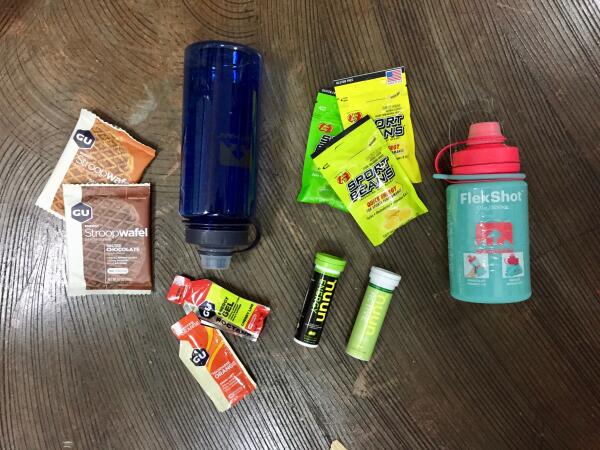 APPAREL
Good running apparel means high quality materials that wick moisture and won't irritate your skin. It will also fit well in all the right places.
Guys: try a 2-in-1 short with built-in boxer briefs like the Saucony shorts below.
Ladies: make sure you have a comfortable, secure sports bra. Your chest needs support to prevent strain on your back and to cushion your muscle tissue from the impact associated with running.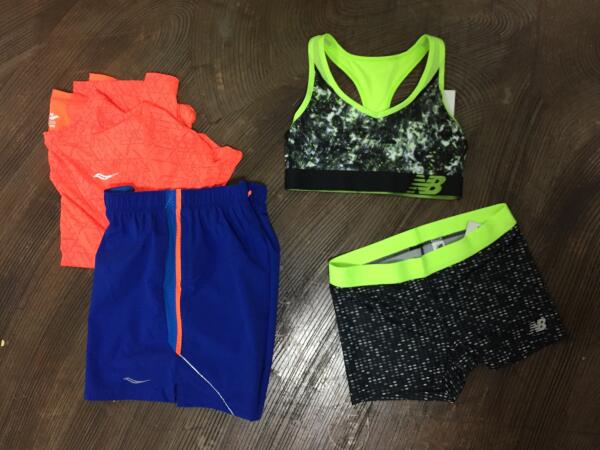 *Offer expires Monday, 3/13/2017. Valid on in-stock merchandise only. Both pairs must be purchased on the same day. This offer cannot be combined with rewards, coupons, or any other promotion.