THE IMPORTANCE OF SETTING PACE GOALS
When you run within your limits, every workout can be a pleasure. However, if you start even a few seconds per mile too fast, misery surely awaits: excess fatigue, loss of motivation, or even injury. By controlling your pace and your heart rate early on (whether it be in a training workout or in a race), you will be able to finish faster and better able to set a personal record for yourself. The longer you go, the more important it is to know your pace.
 Executing the correct pace can be the difference between setting a personal record or falling short of your goal every time. That's why it's so important to know what pace is right for you.
 Here are some tips to finding your perfect pace!
1. RUN ONE MILE HARD
After a 3-4 minute warm up run, time yourself running 1 Mile—not all out, just push yourself a little bit faster than you usually do. 
Record your time: You can use this time as a benchmark to determine what pace is appropriate for your current fitness level on daily runs.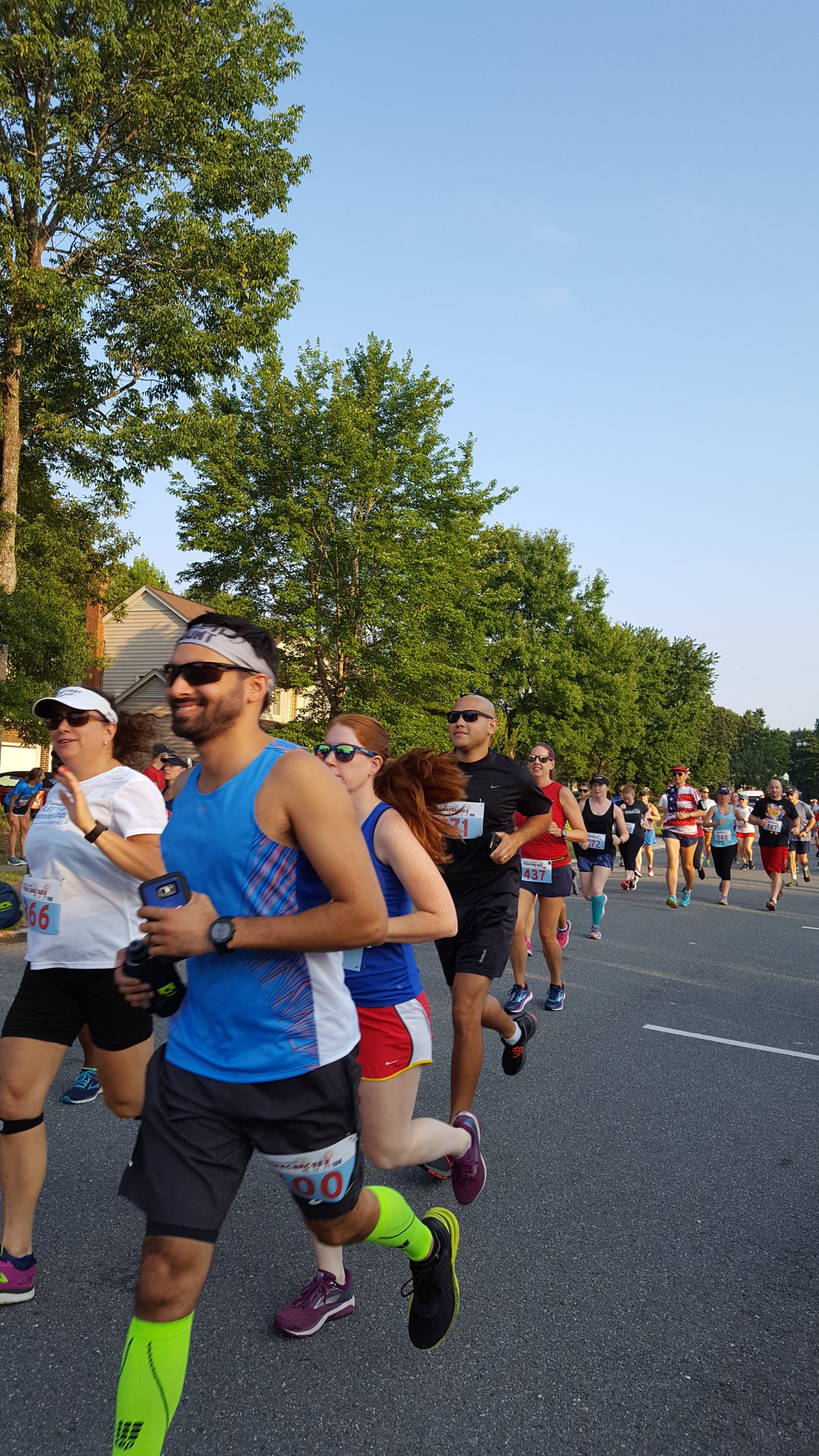 2. SLOW DOWN EVERY DAY
On your daily runs, aim to run 2-3 minutes slower per mile than your timed 1 mile.
At the perfect pace, you should feel comfortable and relaxed-like you can finish a sentence without having to catch your breath.
If you are huffing and puffing, ease off.
Don't worry about going too slow.
3. SET RACE GOALS
Use the timed 1 mile to set realistic goals for different distances.
Add 33 seconds to your mile time to determine a pace for a 5K.
Multiply your mile time by 1.15 for a 10K.
Multiply your mile time by 1.2 for a Half Marathon.
Multiply your mile time by 1.3 for a Full Marathon.
This can be your potential Goal Race Pace.
4. GET USED TO IT
At a race, you will get the best results if you try to maintain a steady pace from START to FINISH.
How do you practice this?
Once a week, try to run your goal race pace for a half to three-quarters of a mile.
Each quarter mile, check your pace and adjust.
Each week, run a little farther at your goal pace, until you're running one-third to one-half of the race distance.
 5. TIME TRIAL
For example:
If you can run one mile in 10 minutes, here's your pace for other distances:
5K:  10:33 pace per mile
10K:  11:30 pace per mile
Half:  12:00 pace per mile
Full:  13:00 pace per mile
Proper pacing takes practice. It requires patience and self-control, especially in a race setting. It's very easy on Race Day to get caught up in the excitement and start out too fast.
Know your pace going into the race and stick to it.
---
 Article Written By: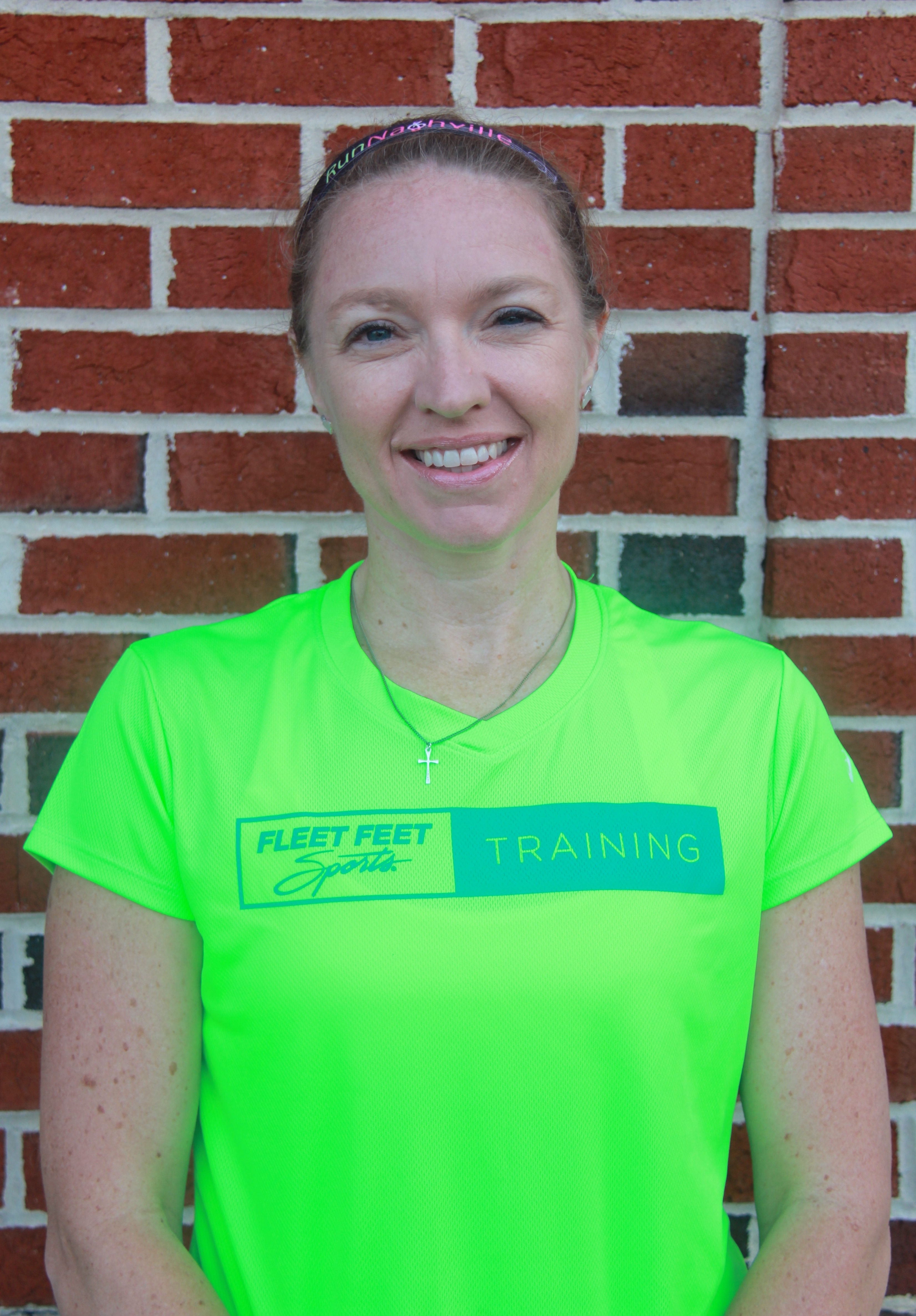 Amy is a certified RRCA running coach and is the Training Program Coordinator for Fleet Feet Fort Mill. She began running almost seven years ago and quickly discovered her love of running and sharing that joy and knowledge with others! She is honored and grateful to have been given this opportunity to help others in our community reach their fitness goals through Fleet Feet's Training Programs. There is great satisfaction and joy in helping someone else learn something new and achieve a dream. When not at Fleet Feet as a coach or Fit Specialist, Amy stays busy with her husband and five sons.