Project Zero: Here we go again!
Mizuno & Fleet Feet have teamed up once again to help the Breast Cancer Research Foundation (BCRF) raise proper awareness on breast cancer!
The initiative focuses on collecting donations to help increase the funding for breast cancer research, highlighting personal stories of courage and clout, and the role of running transforming lives affected by breast cancer.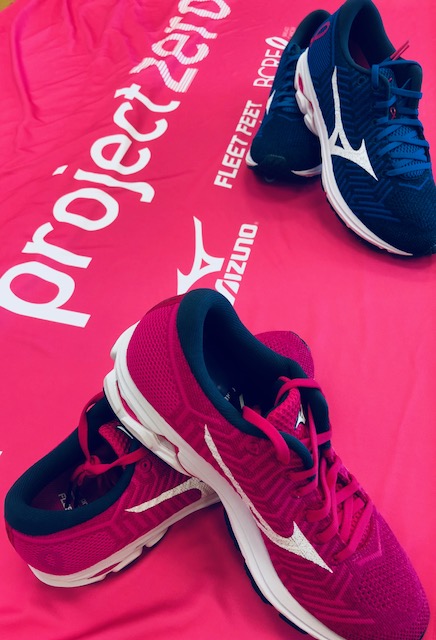 With just 1 in 8 women being diagnosed during their lifetimes with this particular cancer, the combination of the sponsors is hoping to help the BCRF delve further into helping find the causes and hopefully a cure. However, by launching #projectzero the main focus is continue to spread awareness on the overall issue.
With a purchase of the following products, a donation will be made to help aid in the research and fight against Breast Cancer:
-Exclusive Mizuno Wave Rider 21: MSRP $120, a donation of $10 will be made to BCRF
-Limited Release Mizuno ProjectZero Shirts: MSRP $30, a donation of $5 will be made to BCRF
All listed products are due to arrive in mid-September!
Come in and help do your part in the fight against Breast Cancer!
#projectzero
#letsgo