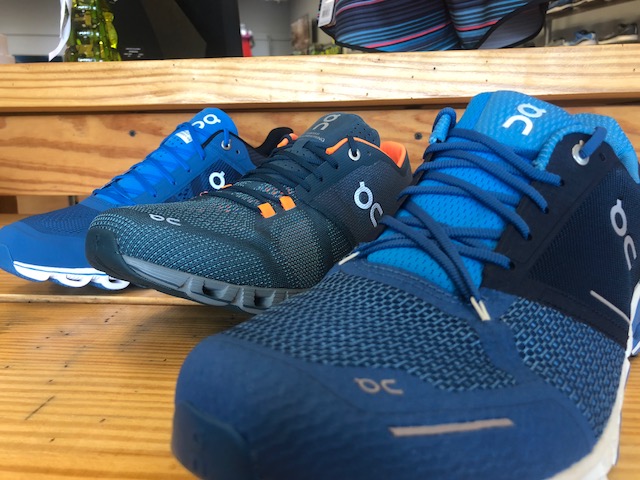 "It's like walking/running on clouds!"; a very frequent exclamation of runners purchasing new shoes. Well, On is here to bring you a whole new meaning to the phrase.
Since starting in 2010 in Zurich, the shoes have revolutionized the way runners are impacting their bodies, not only during competition, but during those casual runs. Whether they are short or long, if you're a runner or an avid walker, this may be the brand for you.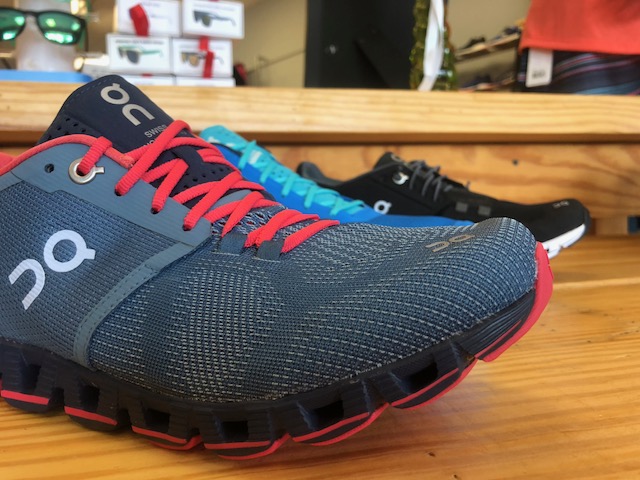 Using innovative CloudTec® technology, the 'pods' on the outsole of the shoe offer a softer landing surface, while also allowing for a responsive take off. From a cushioning standpoint, it helps adapt the weight on the body's impact in both vertical and horizontal movements. There in turn allowing less shock to vibrate up the legs and through various muscle groups. On shoes also utilize a unique speedboard to help your foot move through your more natural rolling forward motion. So, to put it simply, On shoes are 'cush with a push'.
 Fleet Feet Fort Mill is now carrying On Cloud, Cloud Flow, Cloud X, Cloud Flyer, and Cloud Ace.
Be sure to come in and try on something new this week! 
 Get FIT for them now at Fleet Feet Sports!
Schedule A Fitting
#letsgo