Fleet Feet Sports Fort Mill sponsored Fort Mill Running Club's Run the Mill 15K this past weekend.
Run the Mill 15K raised money for a scholarship for York County cross country and track athlete high school seniors. If you are one of these athletes, you can still apply for the scholarship on the Fort Mill Running Club's website: http://fortmillrunningclub.org.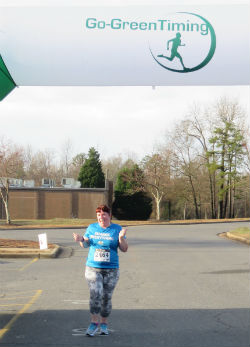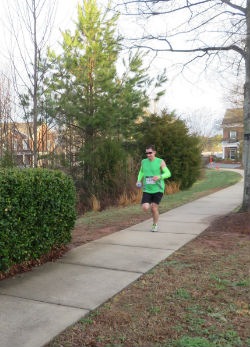 Deadline: Third Friday in April 2015
Summary of Scholarship Criteria:
The Fort Mill Running Club Scholarship is a $1,000 non-renewable award. The scholarship is intended to help support the applicant in their pursuit of continuing education.  For that reason, anyone receiving fully paid tuition through the University Scholarships (academic or athletic), Military Academy (Air Force, Naval, etc.) corporate sponsorships or any other means will not qualify for the award.  Should the scholarship be announced and awarded prior to notice on any of the above, the achievement of their place within the scholarship judging will remain recognized in our records, however, the financial award will be redistributed to the runner- up.
To qualify, the applicant must be a York County resident and/or a graduating senior from a York County High School in good academic standing.  The applicant must be a runner on their school's track or cross-country team. Applicant must have applied and been accepted at a college or university, and enrolling in the fall. Receiving the award does not preclude the applicant from applying for and accepting other scholarships, loans, grants or other aid.
Application forms may be secured from the high school counselor's office or the school's running coaches.
The applicant must submit the following:
Fort Mill Running Club Scholarship Application

100 – 250 Word Essay

In at least 100, but less than 250 words, describe on a separate sheet how running has changed, enriched your life.  This is a critical portion of the application that offers the applicant the opportunity to set themselves apart.  Have some fun-share your favorite running story or memory.

Recommendation from a teacher TEACHER COACH Recommendation

A letter from a least one teacher verifying the applicant's academic standing and discuss their leadership skills.

Recommendation from their cross country coach or track coach TEACHER COACH Rec.doc

A letter from their coach should discuss the applicant's contribution to sportsmanship, leadership, team spirit and their influence on the betterment of the sport of running.

List of community service and high school activities.
Download the application: http://fortmillrunningclub.org/download-scholarship-application/