The Thanksgiving Edition Brooks Ghost 12
**If you would like to Pre-Order the Brooks Gobbler Exclusive, please see form submission below!**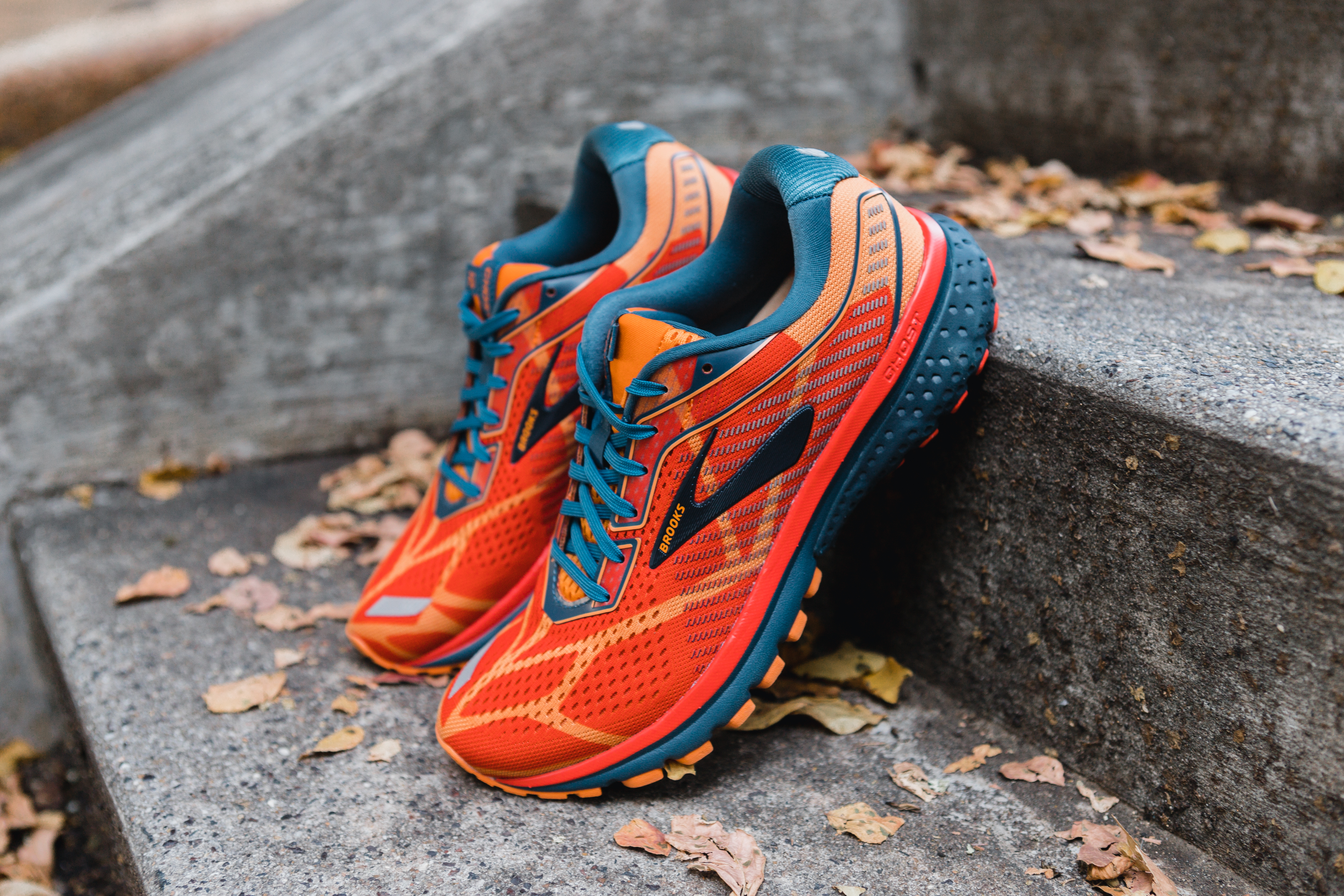 From the St. Patrick's Day-themed Shamrock Launch 6 to the Ugly Sweater Levitate 2, Brooks does holidays right. And the Gobbler is no exception.
The idea for the Gobbler began in the summer of 2018 when Brooks Sales Manager Dave Patterson asked Fleet Feet's Marketing Director for new shoe ideas. Patterson, who works with Fleet Feet, and Fleet Feet Senior Director of Marketing Ellen Donahue realized there was a turkey-shaped hole around one of the largest single running days of the year.
Patterson pitched the turkey trot shoe idea to Brooks, and they gave the greenlight to start development. But it couldn't just look good—it had to feel good, too.
"What we want to do is make sure the shoe is runnable," says Nick Hemmer, senior merchandising manager for Brooks North America. "It's the same tried-and-true Ghost 12 that runners have come to expect."
Hemmer helped bring the Gobbler to life after Fleet Feet designers approached the Brooks team in the summer of 2018 with an idea for a turkey trot shoe.
With inspiration from the colors and shapes of fall foliage and the University of Oregon's duck mascot, Wilkie developed the original turkey logo that now feathers the Gobbler's upper.
"We focused on the geometric patterns of designers Ikko Tanaka and Paul Rand," says Fleet Feet Art Director Tremayne Cryer. "And Caleb was influenced by the University of Oregon's combination of powerful colors and bold design when he developed the original turkey trot assets that led to the shoe."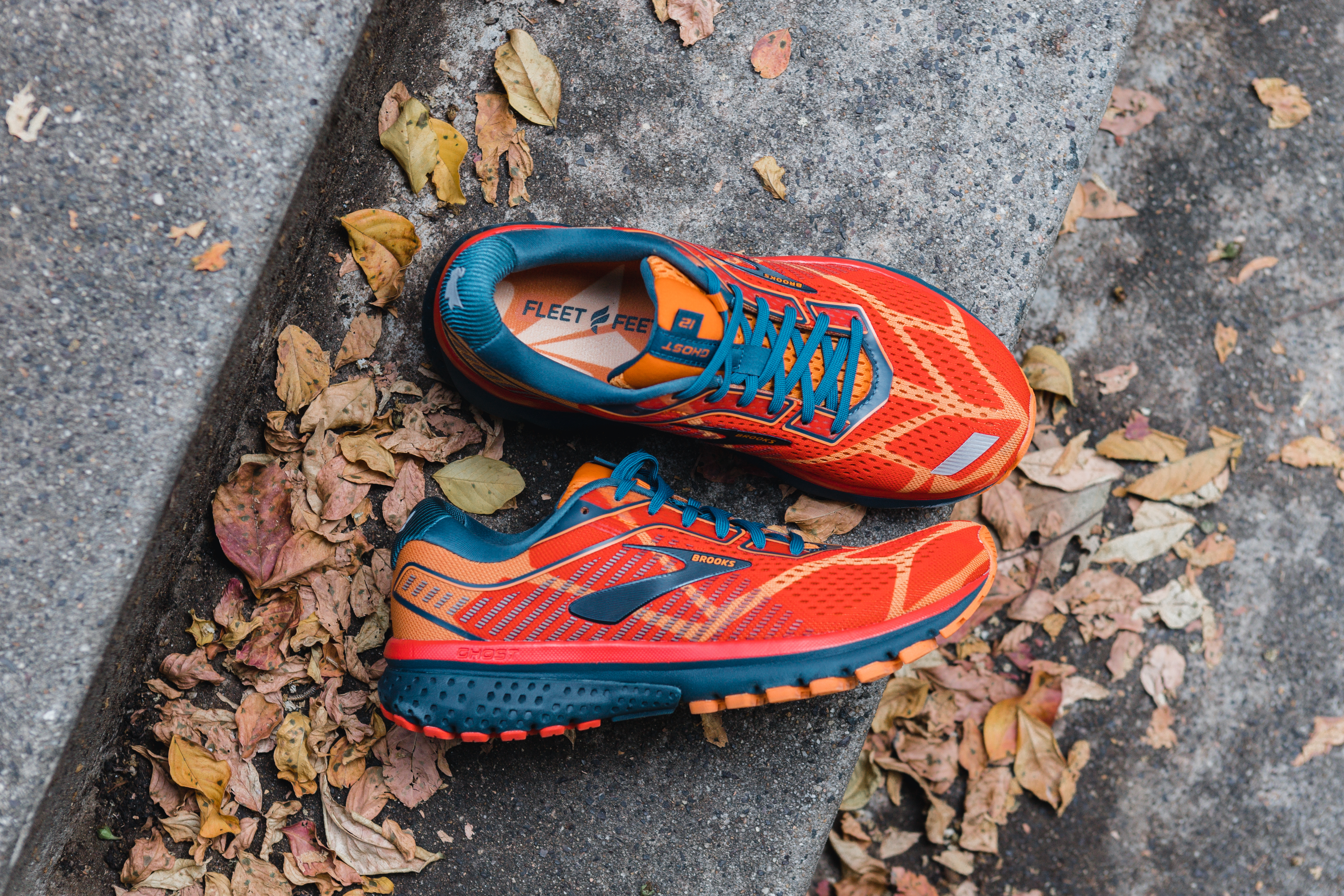 Hemmer took the patterns, colors and tone that Fleet Feet presented, and he and the Brooks team turned it into a real-life shoe.
The finished Gobbler features a sublimated turkey-feather pattern on the upper, a reflective turkey logo on the heel and another feathered pattern on the sockliner. The red and orange upper give the shoe a fall feel, but designers wanted to make it work beyond Thanksgiving, too.
"The objective was to create a set of colors that invoke the changing of the leaves and the oranges you usually see around Thanksgiving time," Wilkie says. "The red and the navy were two additional accent colors that helped keep this shoe from becoming a purely fall and Thanksgiving piece."
Hemmer says the shoe represents a unique level of coordination between Brooks and a retail brand. But, he says, the collaboration with an outside team makes the shoe one of a kind.
"In the time that I've been (at Brooks), this is definitely a unique experience and collaboration," Hemmer says. "Partnering with a key retailer is always an exciting venture."
---
By Evan Matsumoto. Evan played many sports growing up but didn't go pro in any of them. Now, he's the digital copywriter for fleetfeet.com and editor for the Fleet Feet blog where he writes about different foam densities and engineered mesh uppers.
---
If you would like to leave your information to Pre-Order** this Brooks Gobbler Exclusive please fill out the form below:
**Brooks Gobbler Limited Edition/Limited Quantity. First come, first served; while supplies last. Launch Date 11/1/2019.
See store for details.**