Shop Massage Tools
If you're looking to add some new massage tools to your runner's toolbox, we've got the right gear for you! Take a look at some of our must have items to support you through your training this season.
Call to place an order today!
Folsom: 916-358-9484

Roseville: 916-783-4558
Hyperice Hypervolt
The Hyperice Hypervolt is a quiet yet powerful percussion massage gun that's ideal for untying knots and muscle adhesions in your arms, legs and back! The Hypervolt Plus includes five different head attachments to pinpoint your exact needs. Use the fork attachment for your calves or swap in the flat attachment for your quads—there's an attachment for every feeling. *Currently $50 off!*
*Check out the HyperVolt Plus for 40% more intensity!*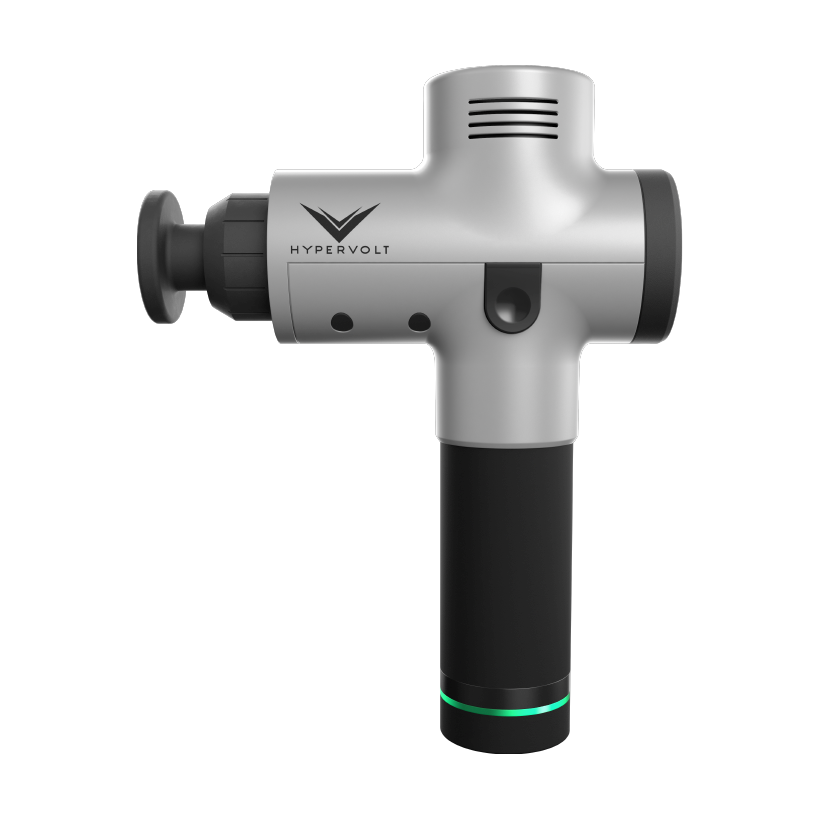 ROLL Recovery R8 Massage Roller
Take the R8 roller wherever you go!
The revolutionary, spring-loaded design of the R8 deep tissue massager from Roll Recovery provides enough pressure to work out the gnarliest knots and rejuvenate your weary legs while taking the work out of traditional foam rolling. Massaging with the R8 also improves blood flow to flush your tired muscle of toxins and reduce inflammation left behind by your toughest workouts.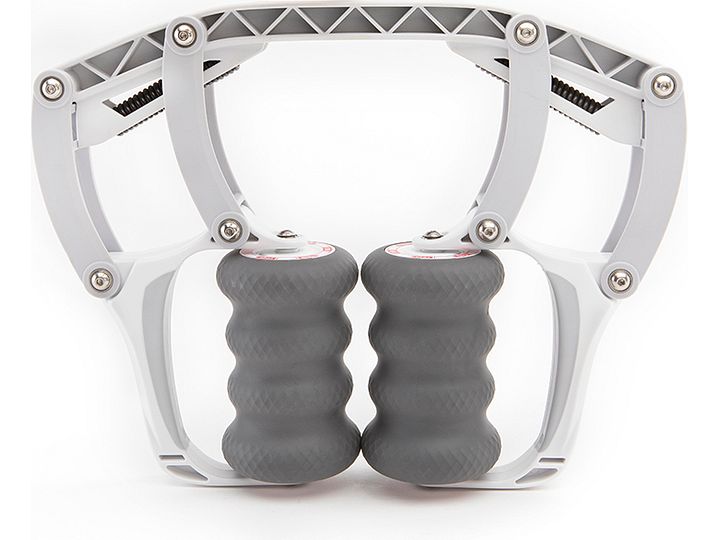 5" Deep Tissue Massage Ball: The Orb
If you don't already have The Orb, it's time to add this deep tissue massage ball to your runner's toolbox. The Orb is a perfect massage tool to carry with you wherever you go and can dig deep into those smaller, tough to reach muscles.
perfect for IT Band, Hamstring, Quads, Calf, and glutes!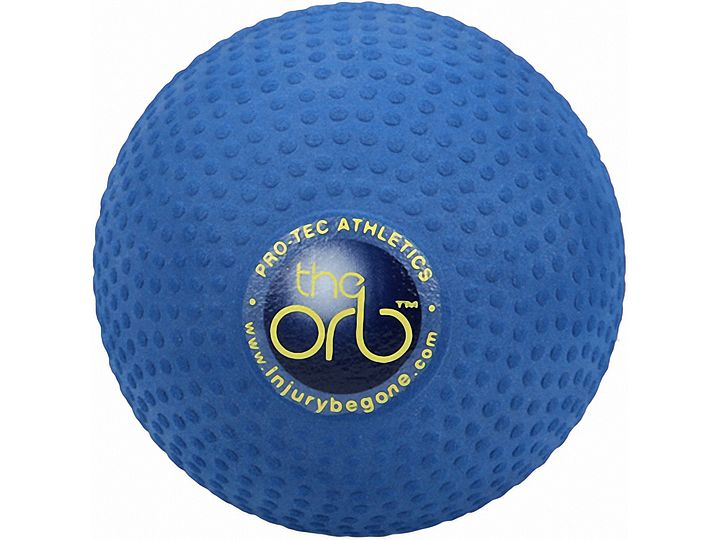 TriggerPoint GRID Foam Roller
If you head over to a runner friend's home for a run, you'll almost always see one of these foam rollers close by. The GRID foam roller is perfect for before a run to warm up the larger muscle groups or after a run to break down inflammation. Using the GRID is a great starting point for any at home massage session to break up the tissue, and follow by incorporating The Orb to reach those smaller muscles!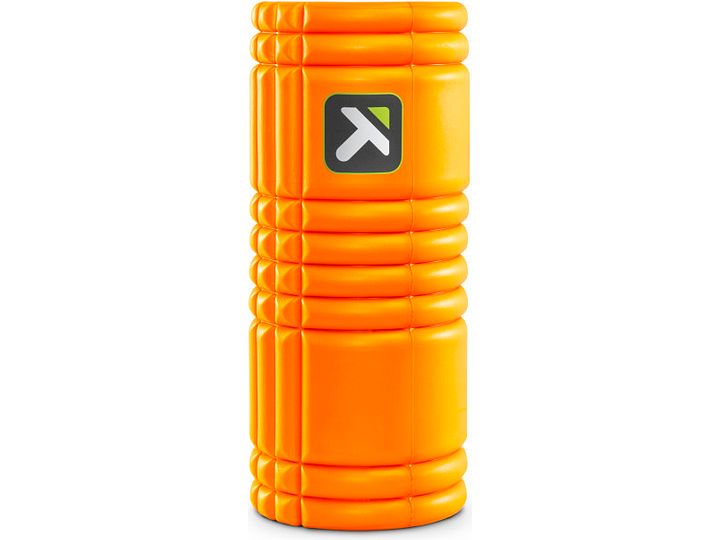 TriggerPoint MB Vibe
The TriggerPoint MB Vibe massage ball is a must-have for athletes who want to perform at their optimal level day in and day out. Combined with the spherical design for multi-directional rolling, the roller's vibrations penetrate deep into muscles to target tense muscles with precision.
3 speeds to help increase circulation

Battery Life: up to 2 hours

Perfect for pre and post workout!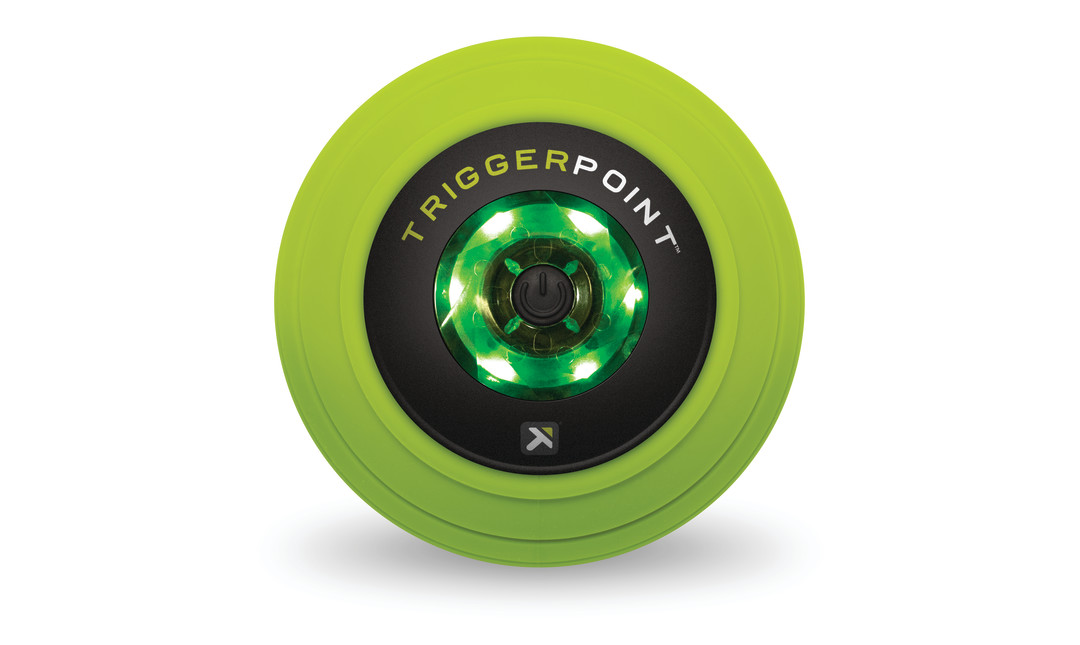 TriggerPoint AcuCurve Cane
Last but not least, we love the AcuCurve Cane for those tough to reach places! The AcuCurve Cane delivers targeted massages where you need it most. The 16.5-inch long massager uses a curved end to help you reach your neck, back and shoulders, so you can eliminate deep tissue knots and ease muscle soreness.
This tool is only $20!!