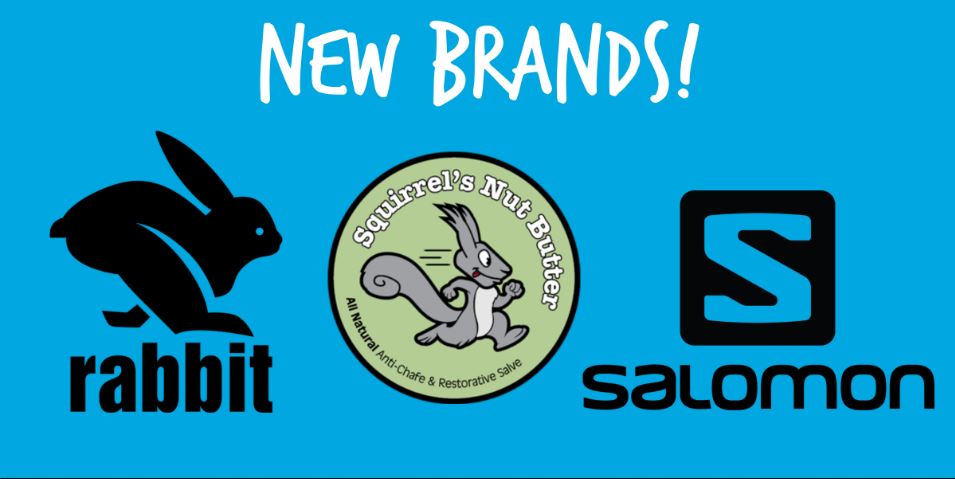 Due to a large number of customer requests and interest on these brands, we've adopted them as part of our standard mix of products:
Salomon Running -bringing in both packs, hydration belts and handhelds and footwear to come.
Rabbit Running Apparel -womens and mens apparel.
Squirrel Nut Butter -anti-chaf balm and stick.
OOFOS -recovery sandals!
Roll Recovery -R3 & R8 massage rollers.