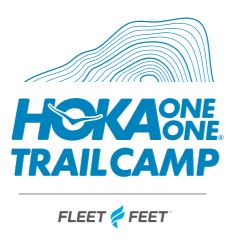 Join Fleet Feet Folsom/Roseville and Hoka ONE ONE for the ultimate trail experience along the Western States Trail this summer at our first ever Climb Your Mountain: Trail Camp.
When you think of a mountain you've climbed, think of how difficult it was to get to the top and how glorious that was when you got there.
Think about how it felt to overcome your fear of stepping out onto the trails for the first time, or how it felt running in the dark with only a headlamp lighting your path.
Think about how it felt when you tripped over the smallest rock but got back up and showed your scratches to your trail running buddies as a battle wound.
Think about how it felt to get back up; to rise and conquer something that scared you, but now challenges you.
Think about climbing that next mountain with Fleet Feet at our HOKA ONE ONE Trail Camp.
Learn more HERE>