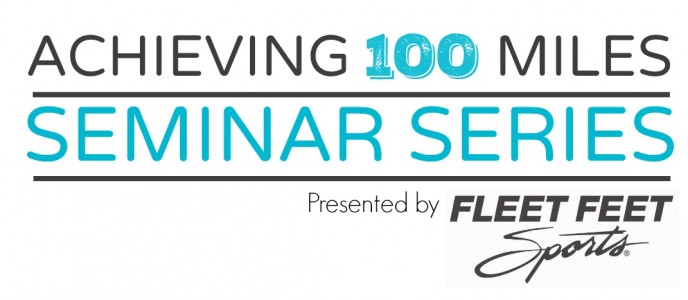 Interested in running your first 100 miler or wanting to make your second experience a better one?  Our two part seminar series will help guide you through the necessary steps, life style change, training load and all the peripheral things that are needed to successfully run 100 miles. The discussion isn't targeted towards convincing you to register, our goal is to give an honest and accurate account on all aspects of what it takes including but not limited to:
Training -how far do i actually have to run?
Working Your Life Around Training and Training Around Your Life
Setting Realistic and Obtainable Goals 
Making a Plan
Organization / Packing 
Gear  
Hydration & Nutrition (calories/water/electrolytes)
Crew and who not to pick
Pacer(s) -why, when, where and who
Staying up all night / Caffeine / how long you might actually be out there and the massive effect of accumulation
Running in the dark and things that go bump in the night
What to do when things get derailed -nearing cut offs, vomiting, getting lost, etc..
MENTAL TOUGHNESS and dealing with the head games
Details to come!
You can attend either or both, the choice is yours.
Cost?  It's free.  All we ask is that you sign up below so we can plan accordingly.