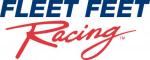 2015 Road Racing Team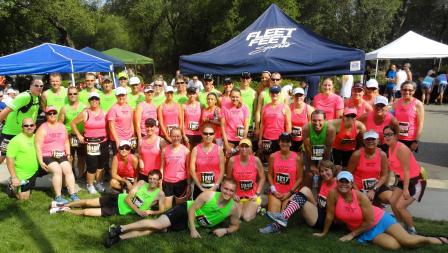 Our Fleet Feet Sports Racing Team is made up of local dedicated runners looking to improve their running performance through hard work and training. All members have a passion for running and within the club will help support our stores by participating in local races, workouts, and team/store events. 
The coaching focus is not based on how fast you are, but on how fast you can be.  Fleet Feet Sports Racing will help runners develop their fitness, speed, racing strategy, race day fueling, mental preparation, and running form.        
Fleet Feet Racing Details
Team workouts begins January 1st, 2015 and runs thru December 31st, 2015
Weekly interval workout on Thursday @ 6pm, location will change during the year
Limited to 100 participants
Coaching will cover all types of runners; beginner, intermediate, and advanced
$100 Club Fee
 Fleet Feet Racing Team Coaching
Will help improve speed, pacing, and running form.
Workouts will include interval training, tempo runs, hill repeats, fartlek runs, and lactic threshold runs.
Workouts will take place on the bike trail, track, and dirt trails in the Folsom/Roseville area. 
Workouts will help runners peek at key local running events.
All racing distances from 5K to half marathon will be covered.
 Fleet Feet Team Members Benefits 
Tech racing tank and training shirt
An organized training session every week
Support at local Sacramento races
Team training and racing schedule  
Special team challenges and social events
Questions?  Please contact Dan Napieralski, our team coach at Dan@fleetfeet-fairoaks.com
The application process for our 2015 team is now open!  Please fill out and turn in the below document, invitations with acceptance will be sent out early December.  Payment is due then.

Sponsored by: