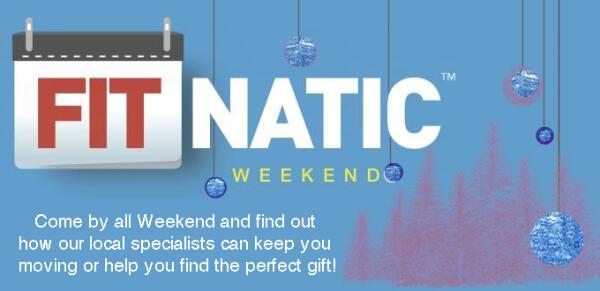 When you're a Fitnatic, you get it. And we get YOU. That's why we've created not just a weekend, but an ENTIRE WEEK of savings to shop for yourself, or the Fitnatics in your life. 
Once the weekend hits, all bets are off. We've got runs, movies and parties to keep every kind of Fitnatic happy. Check out the timeline below and email karen.chavez@fleetfeet.com with any questions.
WEEK OF SAVINGS 
Get our favorite picks of 2014 while they're still in stock!  Starting on Nov. 24th, we will have a "Gambler Sale" on some of the best 2014 had to offer.  However, once it's gone, it's gone.  Come early and get the best in inventory, or hold out; but it might not be in stock any more.  Is it a risk you are willing to take?  
It works like this: each day the sale gets a little better, but the inventory gets a little less.  The best deals will be on Sunday, but there might not be anything left!
Monday - 10% off select merchandise
Tuesday - 15% off select merchandise
Wednesday - 20% off select merchandise
FITNATIC WEEKEND

Friday - Black Friday Morning Run and Breakfast at 8:30 a.m.


             30% off 

select merchandise
Saturday - Balloon Pop Discounts (regular priced merchandise only)
                  40% off select merchandise


                
Sunday - 50% off select merchandise
               FITnatic

 All Day Wrap Party