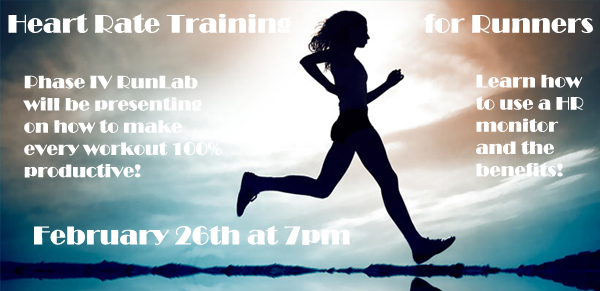 Heart Rate Training: Easy, Affordable and Effective. Do you use a Heart Rate Monitor? You Should!

Only workouts at the appropriate intensity as determined by Scientific Metabolic Testing will produce the results you strive for.
Discover how Metabolic Testing allows us to see exactly what is happening inside your body as you exercise and therefore
accurately determines your optimum fat burning exercise intensity. This is not only essential to weight loss and optimum body
composition but is the key at all endurance performance!
Heart Rate Training is typically guided by general formulas and theories, which simply don't work because your physiology is
unique to you. With precise metabolic testing, formulas are replaced with quantitative, scientific data, detailing your personal
fitness ad heart rate training parameters.
At this lecture you will learn:
• How Science will change your approach to training forever
• Why the fitness formula (220 - age x 70%) and other generic formulas just don't work
• How economical Metabolic Testing will illuminate the path to peak fitness, reduced body fat, and consistent
performances all season
• How to maximize your time and optimize your efforts, by training smarter not harder with precise knowledge of your
personal physiology
• How target heart rate training teaches your body to burn fats as a primary energy source 24/7 leading to peak
performance and the athletic body you always dreamed
WHEN: Tuesday, Feb. 26th at 7:00pm
WHERE: Fleet Feet Sports - 16545 Ventura Blvd., Encino
Ask about their comprehensive Performance Running Package featuring your own personal Exercise Physiologist.
The Phase IV Scientific Lecture Series is the original and best attended lecture series for health and performance in
Southern California. With over a decade of helping people of all ages and abilities achieve their health and performance
goals, our lectures are always free, always informative, and open to the public.
The Phase IV expert staff is available for private group clinics, workshops and lectures. If your club, team, group or business
would like us to provide an educational session on health, wellness or performance training topics, please contact us.
Phase IV designs exercise and nutrition programs empowering people of all ages and abilities to reach their health and
fitness goals, injury free. Regardless of your current health and fitness, we have a program to help you achieve success!