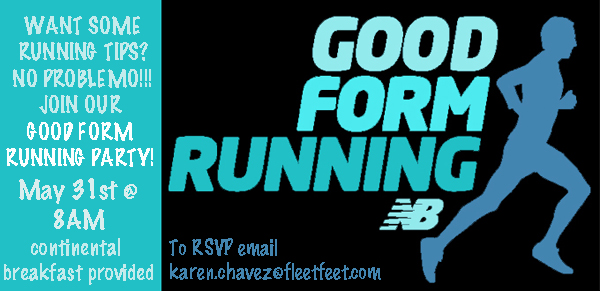 Do you know the difference between Common Form Running and GOOD Form Running? If the answer is no, then this clinic may be for you! Make sure you are getting the most out of your runs and exercising injury free! 
Fleet Feet Encino is hosting a Good Form Running Party with our one and only Lauren Noble from New Balance to teach the class. Followed by a short run, walk, or jog!
Continental breakfast will be served as well!
When: May 31st @ 8am
Where: Fleet Feet Encino
Email karen.chavez@fleetfeet.com to sign up! Limited to the FIRST 20 to RSVP!