Runners of all levels can explore nature trails in the Des Moines park system, guided by volunteers from Fleet Feet and Capital Striders! Each Wednesday in September at 6 p.m., participants are invited to join the three or six-mile guided runs. In the event trail conditions are not ideal, runs will be on paved surfaces.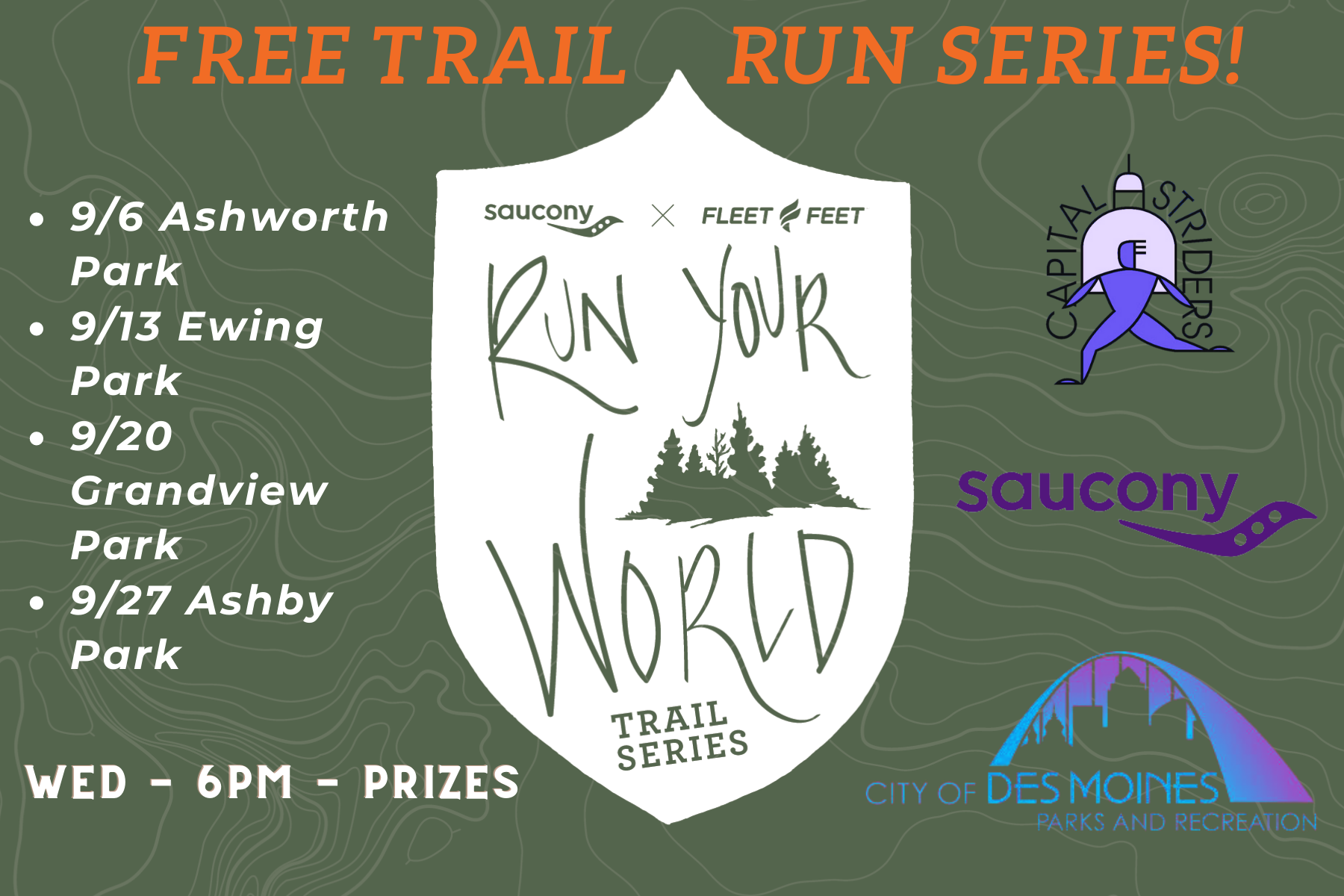 Trail Run Schedule:
Sep 13: Ewing Park - 1895 E McKinley Ave., Des Moines
Ashley Okland Star Playground - Park by the large handicap accessible playground off of McKinley Ave.
Sep 20: Grandview Park - 3230 Easton Blvd, Des Moines
Located at the intersection of E. 33rd and Easton Ave.. Turn into the lot for the the tennis courts (and trailhead) off of E 33rd
Sep 27: Ashby Park - 3200 38th St, Des Moines