The Complete Runner
Train to become a fitter, faster, healthier and happier runner!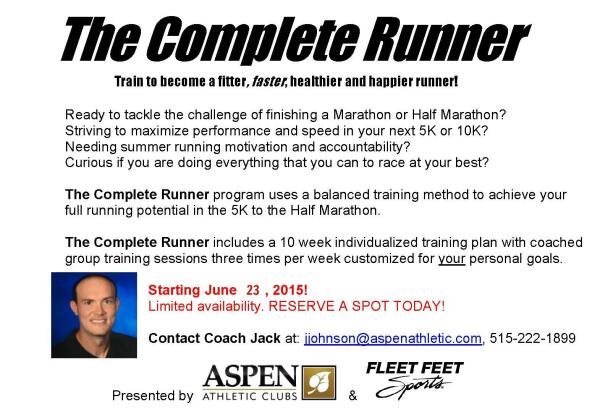 Coach: Jack Johnson, General Manager, Aspen Athletic Clubs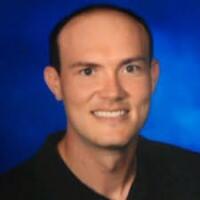 B.A. Biology, Wartburg College
M.S. Exercise Physiology, Iowa State University
CPR & AED Certified
Jack Johnson is a lifelong athlete and student of endurance performance. Jack developed his scientific approach to running while acquiring a master's degree in Exercise Physiology at Iowa State University. He ran his first race in the 2009 Dam to Dam (20K) and completed his first marathon the same year in New York City with a time of 3hrs, 57mins. Implementing scientific principles and advice of top running coaches into his training, Jack continues to improve his marathon time. Jack's recent marathon was 2hrs, 49mins at the 2014 Dublin Marathon last fall finishing 85th out of 12,506 runners.
Jack has competed in nine marathons around the world along with qualifying and running the Boston Marathon the past three years. While training for the marathon distance he is an avid racer in local 5K and 10K races; currently training to improve his 17:09 5K best. Jack is a three time volunteer pacer for Hy-Vee's Drake Relay Half Marathon fastest pace group for the 1hr, 30min finish time.  Jack's passion is helping others lead a balanced lifestyle to reach their running goals.
Contact Jack for additional program details: jjohnson@aspenathletic.com, 515-278-2582
Presented by   

  &     

Program Start: ex: Sunday, January 18th, 6:00pm
Program Fee: ex: $100 excluding race fee