THE NEXT SESSION OF NEXT STRIDES 5K TRAINING BEGINS MARCH 10, 2020!
There will be an informational Open House on Monday, March 9 at Fleet Feet Des Moines at 6pm, where you can meet mentors, coaches, & other participants and ask any questions you may have regarding this training.
Our advanced 5K training program, Next Strides provides runners with conditioning exercises over a 10-week period to enhance strength and speed.
Ideal for runners who:
* can comfortable run a 5K without walking
* want to speed up their pace
* have a time-based goal for a 5K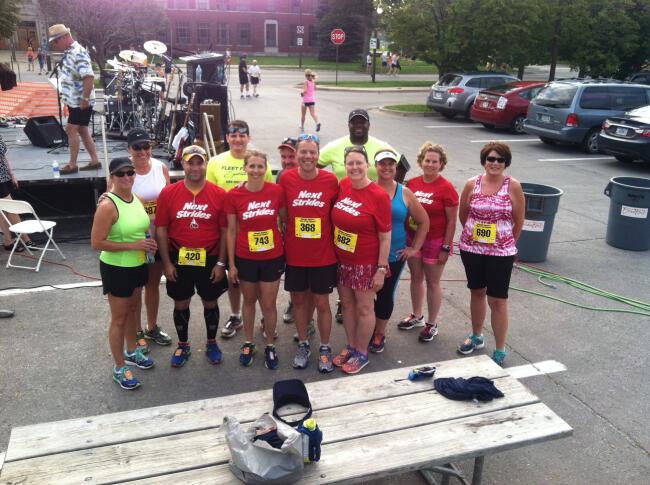 Now that you're confident in completing a 5K, you're ready to take that next step, or stride.
In Next Strides, you'll work on running longer, and faster through techniques like: long steady distance, fartlek, intervals, speedwork, hill work, pacing, strategy and more. Come run - faster, with us.
We'll run Tuesdays @ 6:00p and Saturdays @ 8:15a. Cost: $75 ($40for No Boundaries graduates).
Program Start: March 10, 2020
Program Schedule: Tuesdays @ 6:15pm and Saturdays @ 8:15am
Program Fee: $75 (not including race entry)