Our 10K training programs are a great "next step" from our 5K programs. Whether you want to maintain your current fitness level, continually challenge your endurance, or develop a solid foundation in the hopes of training for a future half or full marathon, this is the training program for you! Our 10K programs typically meet 2 times a week and incorporate more independence, and new workouts to increase leg strength and efficiently. Our 10K programs will help participants continue to grow in their knowledge of running.
To have the optimum experience we request that you have completed one 5K, can jog for 4 minutes, and complete a mile using run/walk intervals in less than 13 1/2 minutes.
Space is limited, so reserve your spot today! To learn about the training series or get questions answered, just call Fleet Feet Des Moines at 515-323-FEET (3338) or email Coach Cat at coach@fleetfeetdesmoines.com or Andy@fleetfeetdesmoines.com!
This is your place of encouragement and "can do!" We won't leave anyone behind, you can do this!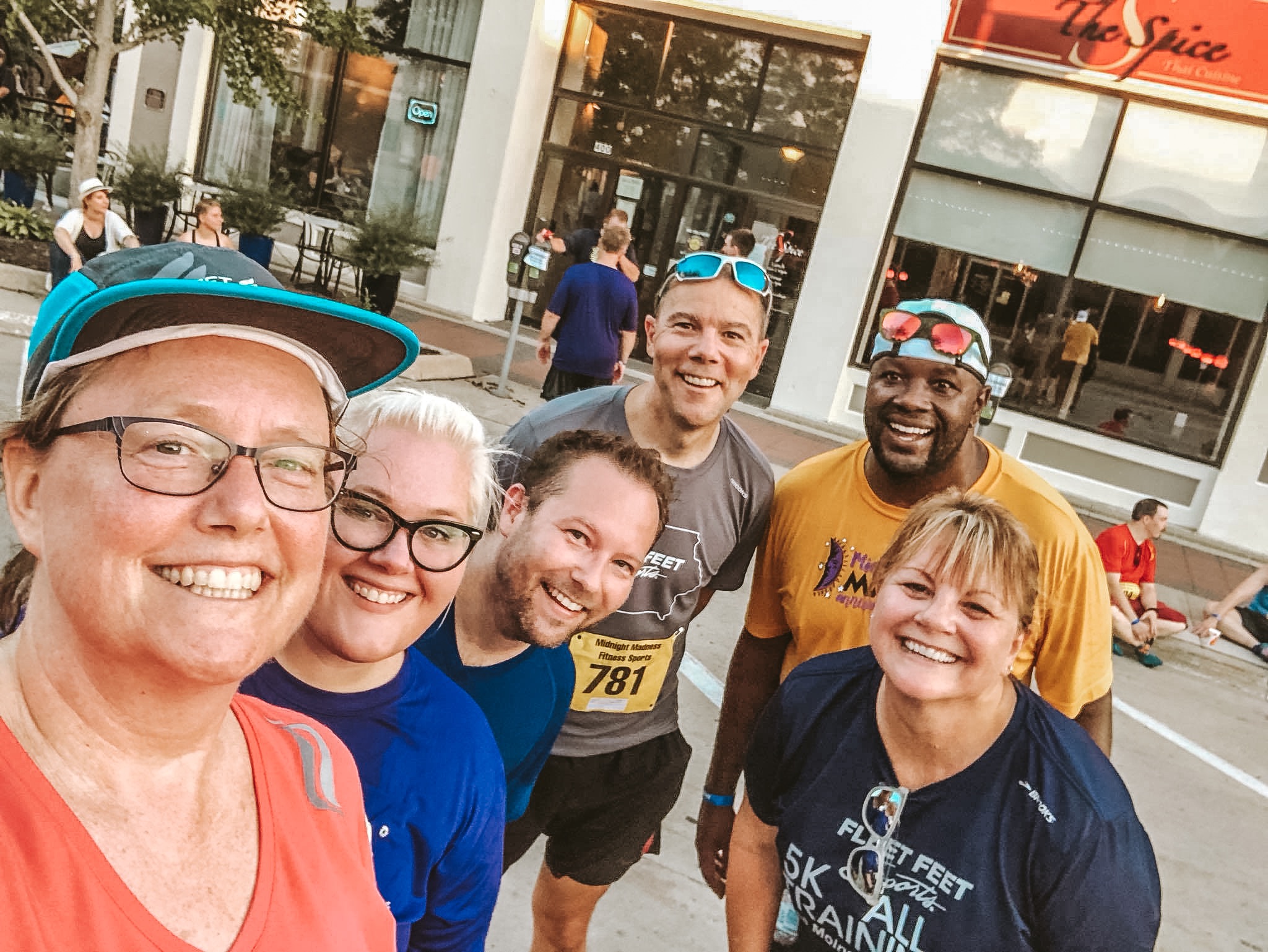 NEXT SESSION OF 10K TRAINING -- August 15, 2023
We will have a 10K Training Open House on August 14, 2023 @ 6pm, where you can get your questions answered, meet other trainees, & get to know the coaches.
Come be a runner with us!
10K Training
Program Start: August 15, 2023
Program Schedule: 6:00 PM Tuesdays and 8:15 AM Saturdays
Program Fee: $95 (not including race entry)