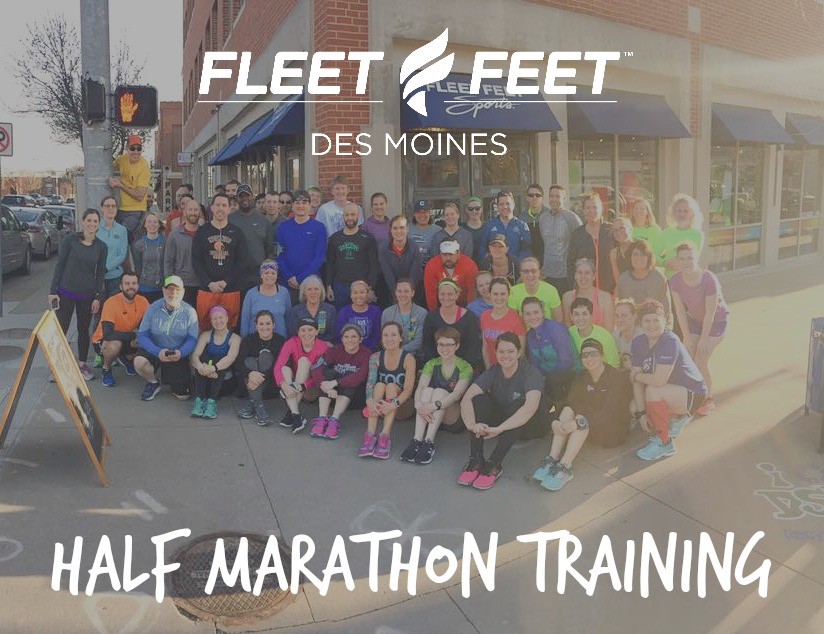 Join the tens of thousands of people who challenge themselves every year to the fastest growing distance race in the country – the half marathon. This terrific 13.1 mile distance is challenging and yet achievable. We have an exceptional coaching staff to lead you in your training. Pace groups, speedwork, and specific training plans will enable anyone who can currently run 3 miles to finish their first half marathon or improve over previous performances.
Dates: NEXT SESSION OF HALF MARATHON TRAINING -- July 25, 2023
We will have a Half Marathon Training Open House on July 17 @ 6pm, where you can get your questions answered, meet other trainees, & get to know the coaches.
This group is ideal for:
Runners completing their first half
Runners looking for a group environment while training
Runners who haven't run a half in a while
What you get:·
1. Twice weekly coached sessions-
Tuesdays, 6:00pm: Focus on running faster – Hills, Speedwork, Fartleks, Tempo runs
Saturdays at 7:45am: Focus on running longer - Long Steady Distance
2. Weekly emails with coaching information
3. Friendly pace-setters to keep you on track and provide encouragement, support and their experience
4. Prepared training routes
5. Hydration and support services on longer runs
6. Group support / group environment
7. Fleet Feet Des Moines Half Marathon training tech shirt
8. New friends who are working to do the same things you are!
9. Fun and an awesome sense of accomplishment
10. Race-ready in time for the IMT Des Moines Half Marathon
Prerequisite: Able to run 3 miles at 13:30 per mile pace or faster.
Have questions or want to learn more? Call Fleet Feet Des Moines at 515-323-FEET (3338) or email Coach Travis at tgkn01@yahoo.com or Andy@fleetfeetdesmoines.com!
Half Marathon
Program Start: July 25, 2023
Program Schedule: Tuesdays, 6:00pm, Saturdays at 7:45am
Program Fee: $125 (does not include race fee)