Winter Warriors with Fleet Feet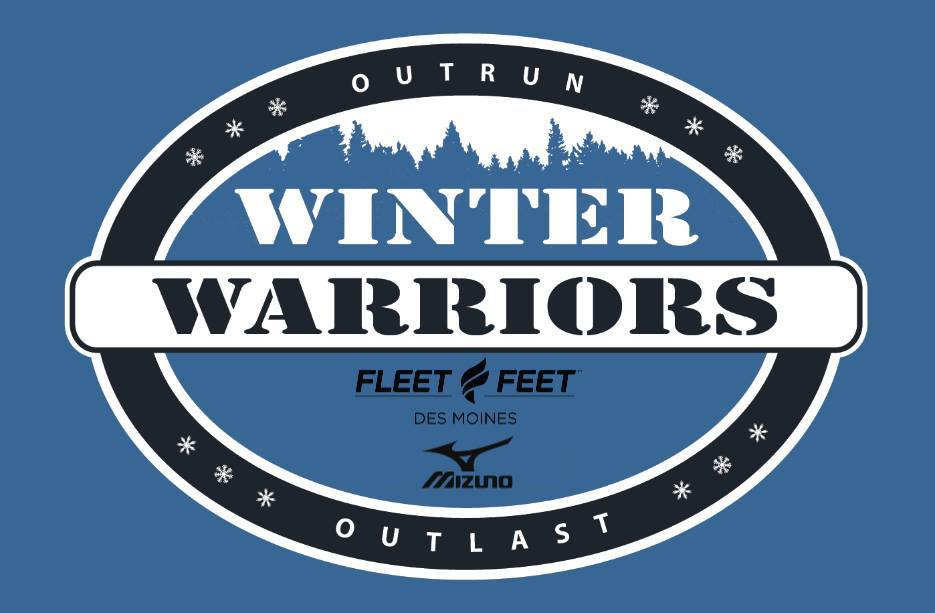 Join Fleet Feet Des Moines for Winter Warriors 2022-2023, a social run group to help motivate you to stay active in the winter time.
Get off the treadmill and get outside this winter with Fleet Feet Des Moines!
THE PROGRAM WORKS LIKE THIS: Run with us on Saturday morning social runs in December and January. You'll earn points along the way. The colder the temps, the more points you can earn! Points equal entries towards drawings for free Mizuno gear!
Dates: Saturday, December 3 - Saturday, January 28
Run Info: Saturdays at 8am from Fleet Feet Des Moines, 521 E. Locust in the Historic East Village, routes of approx. 3 & 5 miles. *Free Three Hour Covered Parking Next Door on E 6th.
Cost: Free!
Every other week, you will have a chance to win Mizuno hats & gloves to help keep you warm during the coldest months! Plus, all those points at the end of January will be entered to win Mizuno tops & bottoms! Several hundred dollars of Mizuno will be awarded!
Point system:
Run with us, temp above 32 degrees: 2 points
Run with us, temp 32-25: 3 points
Run with us, temp 25-15: 5 points
Run with us, temp 15-5: 8 points
Run with us, temp 5 or less: 12 points
Come run with us and be a Winter Warrior!