Retail Sales Associate Job Description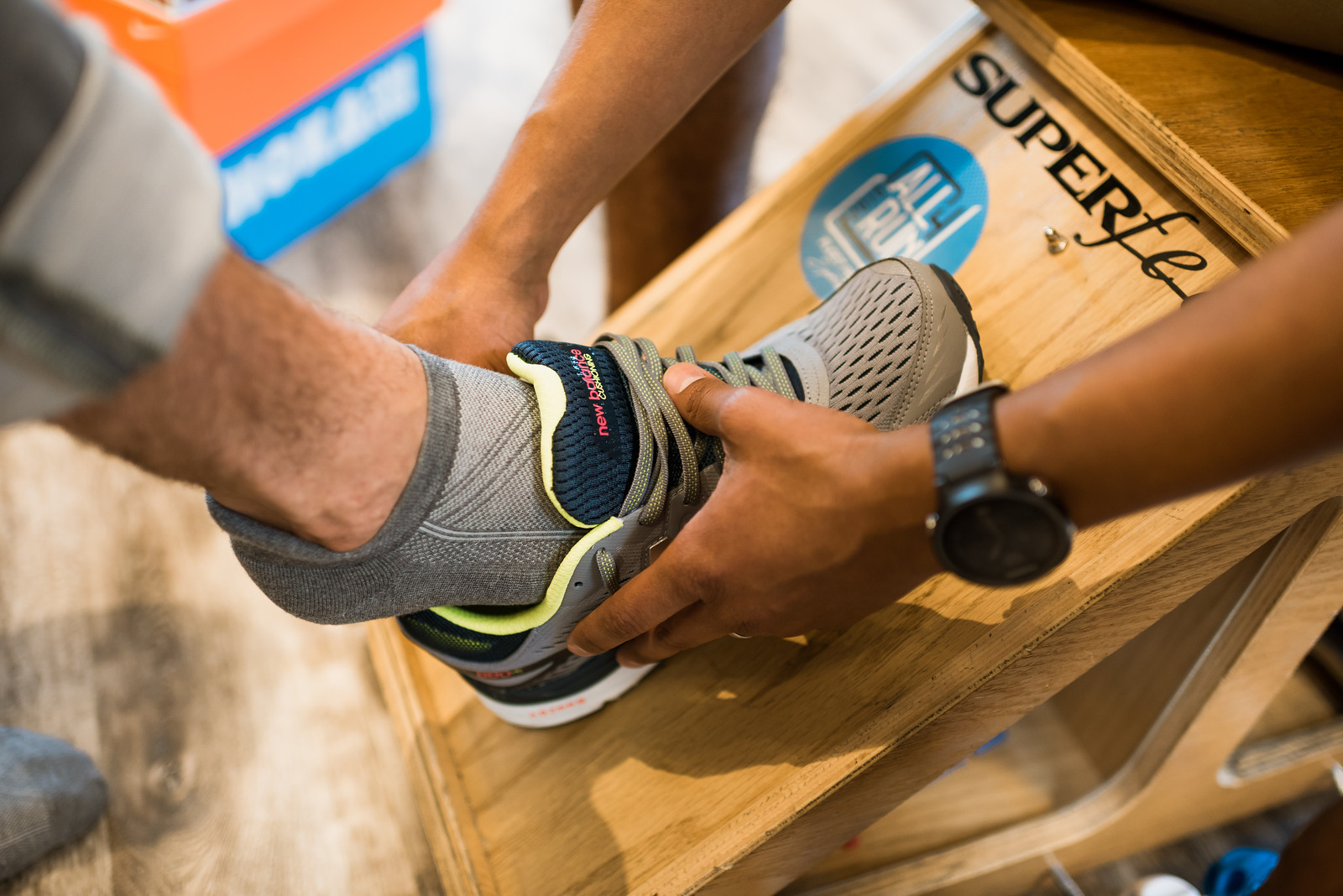 We believe Running Changes Everything. If you believe that, too, we want to talk. With more than 180 stores and a robust e-commerce site, Fleet Feet is the largest running retailer in the country. Catering to more than runners, we pride ourselves on having an inclusive environment! We believe it's a privilege to serve and remain committed to delivering unmatched service and support when outfitting customers in everything they need to have a successful run, whether that's introducing them to their new favorite running shoes, socks, or gear, or inviting them to our next training program run. We like to keep things high-spirited, fast-paced, and fun. We don't mind wearing more than a few hats and stepping in to help out wherever is needed. Our team is a group of knowledgeable and hardworking individuals who work, sweat, and live passionately. We run together to tackle a problem, reach a goal, get encouraged, and nurture our brand each day. We are in full pursuit to find hardworking people to join us on our quest and bring our core values to life.

Responsibilities
As an Outfitter, you are the heart and sole (pun intended) of our brand. You have the opportunity to recommend gear and products that a customer will use to cross their next finish line, regardless of what that looks like. This position is always going above and beyond to take care of our customers and communities. You will be part of a dynamic group that builds and maintains meaningful relationships with customers, vendors, and peers by listening to customer needs, providing personalized solutions, and, ultimately, outfitting them with everything they need to get started or persevere. We pride ourselves on putting people first and know that what we do each day does not happen anywhere else. We truly believe that running changes everything.

Qualifications
Available to work a flexible schedule, including, days, evenings, weekends, and holidays
Experience in a customer-facing sales environment preferred
Proactive learner and sound decision maker
Passionate, positive, self-motivated and detail-oriented
Accountable and adaptable
Does the right thing
Collaborative and customer-centric
Willing to go above and beyond when needed
Communicate professionally with customers and team
Deliver the best customer experience by outfitting each customer that walks through the door
Support all Fleet Feet Des Moines initiatives, activities, and functions
Perks:
High energy and fun atmosphere
Training and advancement opportunities within the Fleet Feet brand
Community involvement and community service activities
Training Program and Product Discounts
Passionate team members
We are an equal opportunity employer and believe having diverse teams in which everyone brings their whole self to Fleet Feet Des Moines is key to our success. We welcome people of different backgrounds, experiences, abilities and perspectives. That is why we prioritize diversity and inclusion in our hiring practices, our culture, and our engagement with the community.
Fleet Feet franchisees operate as independent business owners. If you apply and are hired at a Franchise location, you would be an employee of that Fleet Feet franchisee and not an employee of the Fleet Feet Corporation. We have opportunities within both our franchise locations and our Fleet Feet Corporation.
Additional Requirements: Hours of work for this position may vary based on work schedule. Position requires moving around for periods of 2-4 hours without a rest break task sequencing, and using point-of-sale computers. Occasional moderate to heavy (10-25+lb) lifting and carrying, bending and reaching overhead may be required. Work environment includes substantial communication with customers, working in a retail environment with product displays and stockroom with inventory, and potentially slippery surfaces.
If you answered "yes" to these questions, please complete our employment application. If you have a resume, attach that too. Please email everything to Christine at Christine@Fleetfeetdesmoines.com
NO PRIOR EXPERIENCE IS NECESSARY. YOU JUST HAVE TO HAVE THE PASSION FOR HELPING PEOPLE AND A PASSION FOR RUNNING, WALKING AND FITNESS!
Locations
Des Moines (515) 323-3338
521 E Locust St
Des Moines, IA 50309
M: 10am - 6pm
Tu: 10am - 7pm
W: 10am - 6pm
Th: 10am - 7pm
F: 10am - 6pm
S: 9am - 4pm
Su: Closed

View Store