YOGA IS HERE!
SUNDAYS 10 AM AT FLEET FEET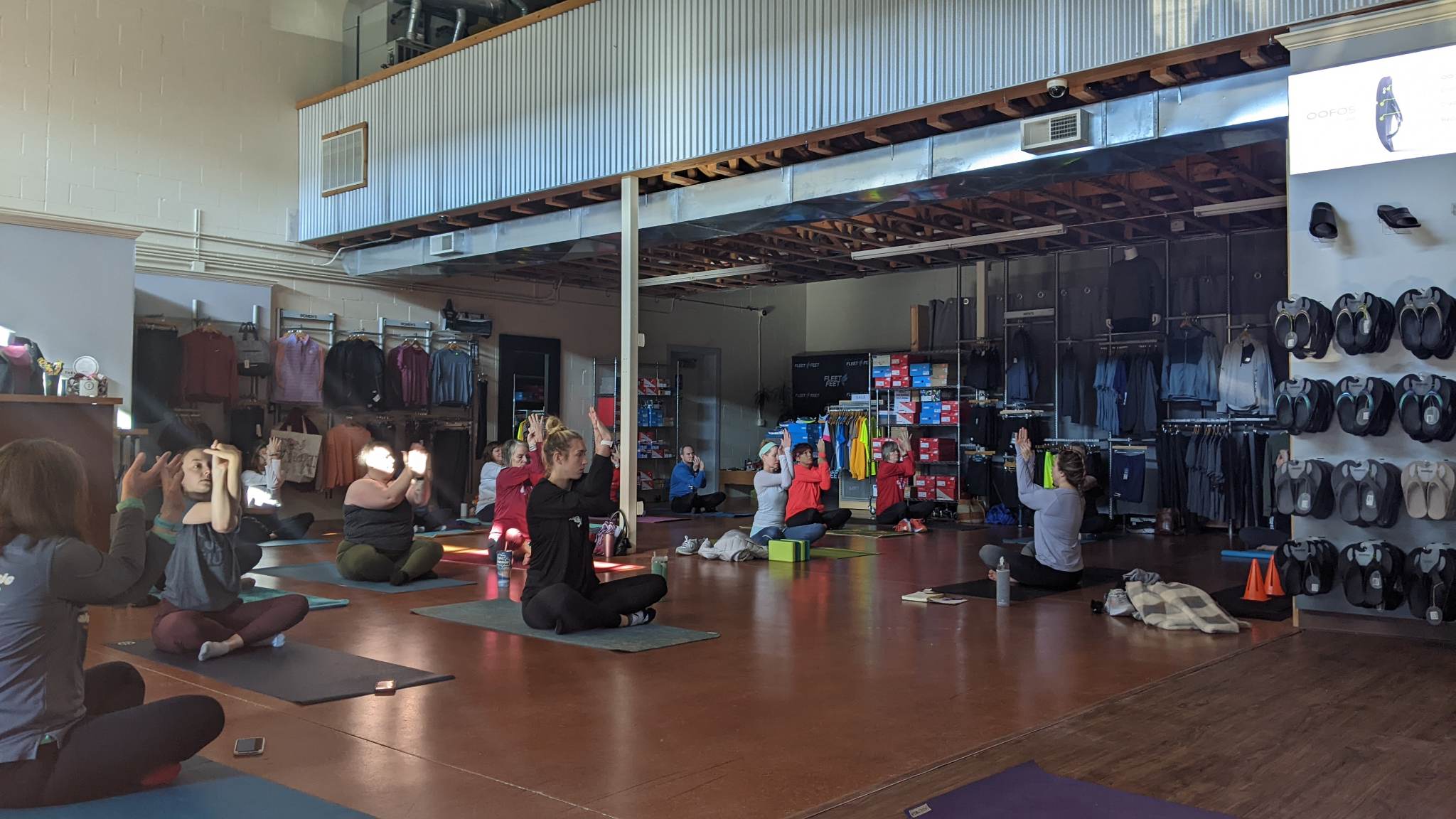 This class will have rotating instructors and will touch on basic stretching and yoga principals in a relaxed environment. Perfect for beginner to advanced.
$5 taken at the door. No registration needed. Just show up a few minutes early.
Please bring a yoga mat and blocks if you prefer to use them.
Yoga is a wonderful compliment to your physical activity routine. It is a great workout for flexibility, balance and strength.This 60 minute calss will help strengthen and shape the body while simultaneously connecting breath with movement in an effort to restore balance
Yoga at Fleet Feet
Program Start: ex: Sunday, January 18th, 6:00pm
Program Schedule: Sundays 10am
Program Fee: $5 drop in fee per week
Description: 1 hour yoga class. All levels. Bring $5 and a yoga mat.