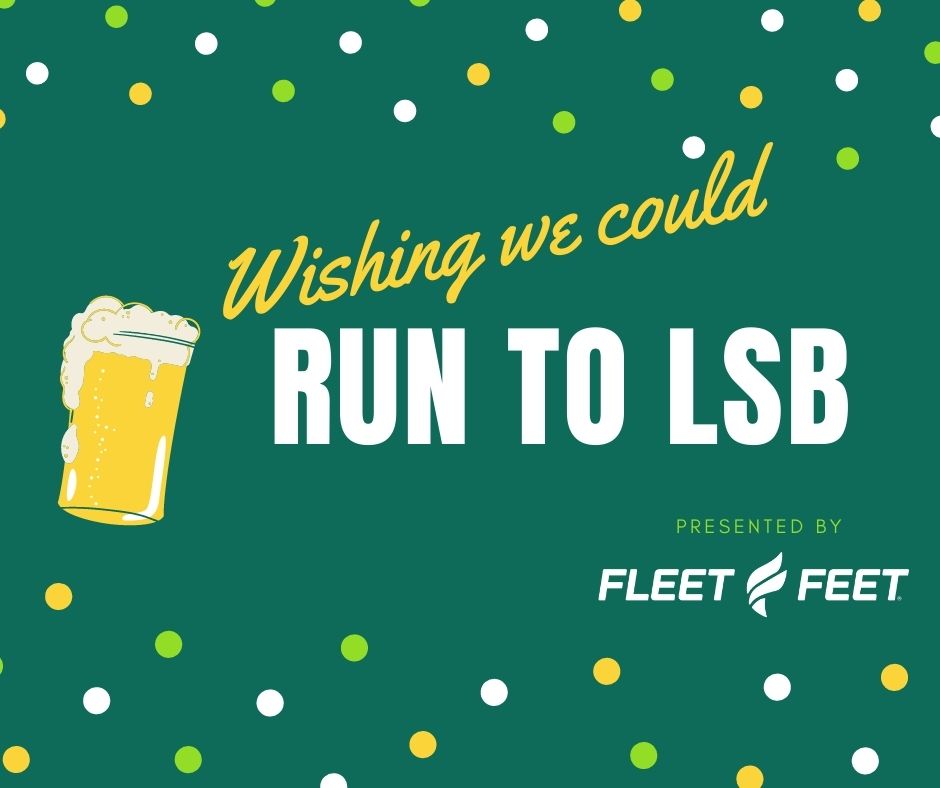 Dreaming about our favorite party of the year and wishing we could RUN TO LSB!
Join Fleet Feet for this virtual (early) St Paddy's Day event Friday, March 12th- Sunday, March 14th.
Suggested "downtown" routes will be posted soon offering the standard 2 mile RUN TO LSB route and a 4 mile option as well.
All participants who register will receive fun St. Patty's gear (specifics coming soon) and $5 coupon for Lock, Stock & Barrel.
All participants who enter a post run time will be entered to win a $50 Fleet Feet gift card.
Coupons and gear will be handed out at packet pick up Tuesday, March 9th and Wednesday, March 10th Noon-5pm at Fleet Feet Decatur, IL .
Support Small. Support local.
Wish we could RUN TO LSB 2 mile and 4 mile
Friday, March 12th- Sunday, March 14th
Registration Fee: $25
Packet Pick Up:
Tuesday, March 9th- Wednesday, March 10th Noon- 5PM at Fleet Feet Decatur, IL