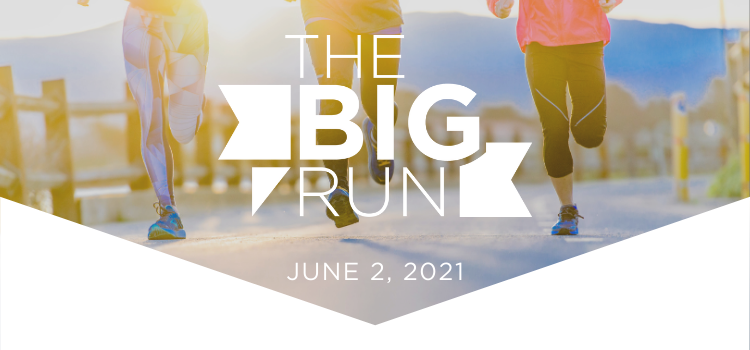 Be a part of something Big. For the sixth year Fleet Feet is excited to bring the running community together to celebrate Global Running Day! Join us June 2 at Fleet Feet for or annual 5K race or sign up as a virtual runner and complete the distance on your own. This is a free event. Participants can choose to receive a commemorative soft-style shirt and costom finisher medal for a small fee. In-person participants can enjoy a cold post-race snack
DATE I Wednesday, June 2, 2021
START TIME l 6 pm
COURSE l The Dam Route (map coming soon)
RACE l In person race is limited to 75 participants
REGISTRATION FEES | Free
REGISTRATION l Register Here!
VIRTUAL RUN | Can't join us on race day? Sign up as a virtual runner, complete the distance and enter your time - no matter where you are! Results must be submitted by June 3rd. Virtual participants purchase the swag pack can opt to pick up their swag in store or have it mailed. VOLUNTEERS | Interested in volunteering? SIGN UP HERE!
SWAG l Register by May 20 to purchase a swag pack including a commemorative soft-style shirt and costom finisher medal shown below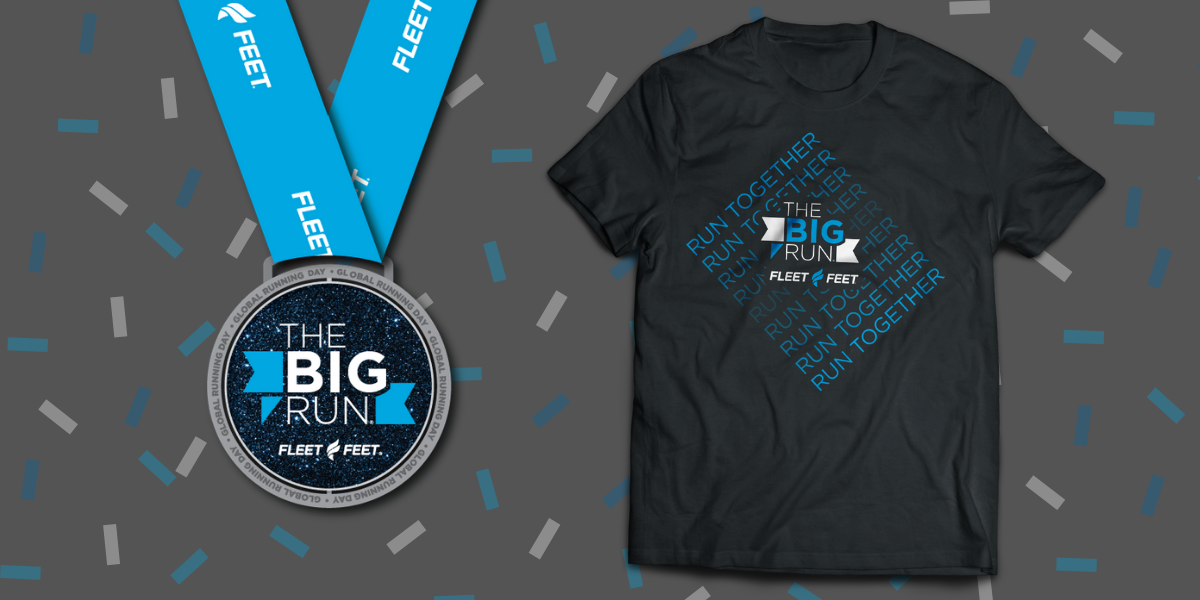 Swag bag pick up is at Fleet Feet Tuesday, June 1st and Wednesday, June 2nd. We suggest early pick up to avoid crowds.
EVENT POLICIES & FAQ:
Are face coverings required? Yes, when not racing, all athletes, volunteers, spectators, and staff will be expected to wear face coverings. Face covers are required during warm-up and cooldowns when social distancing is not possible or whenever appropriate. Face coverings are required during packet pick-up.
No-Risk Registration - We understand these are uncertain times. We intend to host an in-person event. However, should the health situation change and we cannot host the event, all runners will be able to defer to 2022 or run the event virtually. Registration is only available online. In-person registration is not available at packet pick-up or race day.
Swag bag- Register by 5/17/2021 to purchase a swag bag. Bags will be available June 1st-30th. Any bags not picked up will byJune 30, 2021. Any items not picked up by June 30, 2021, will be donated.
Will there be on-course Aid Stations? No, there will be no on-course aid stations. We highly encourage and recommend participants carry all hydrations and nutritional needs in their running pack or belt.
Will there be on-course support? Yes, we will have volunteers along the course.
Are dogs allowed at the event or allowed to participate? We love dogs, but dogs are not allowed to participate in the race.
Inclement Weather Policy: The safety of our participants and volunteers is our highest priority. If severe weather is present, we will post an update on the Facebook Event Page and at the top of this page by 4:30pm the day of the event at the latest.
Refund Policy - No refunds after May 17, 2021. Processing fees are non-refundable. Entries are not transferable to another event but can be transferred to another participant. Transferring registration is allowed through May 28, 2021. A $3 processing fee will be applied to all refunds and transfers.
What if I have a positive COVID-19 test or show symptoms of COVID-19? If you have a positive COVID-19 test or show symptoms (click here for a complete list of symptoms), we ask that you not attend the event. Participants who fall into this category will be offered the following options; defer to the 2022 event, or participate virtually after their quarantine period. We will also provide the following refund options. If the request is received by May 17, 2021, the participant can receive a full refund minus the transaction fees if, after May 17, 2021, participants with a positive COVID-19 test can receive a 50% refund or defer to 2022.
COVID-19 Status: We intend to be able to hold this event in person. We are working on plans to take all necessary precautions to make this a safe event during the COVID-19 situation based on the latest guidelines as the event approaches. As we finalize those plans and precautions and have them in place, we will include them in race communications closer to the race date. Participant safety is our number one concern, and if deemed unsafe to have an in-person event, the race will switch to an all-virtual event. Should we have to hold the event virtually, we will automatically switch all participants to the virtual event and send details on how to obtain your race swag and submit your virtual times. If you do not want to participate in the virtual event, you can defer your entry to our 2022 event. We will contact all participants if it goes virtual with further instructions.
QUESTIONS? | Questions about the race? Email info@fleetfeetdecaturil.com