Our Run United 5K is back in 2020
- but this time we are going VIRTUAL! Run your 5K anywhere, any time, in any weather!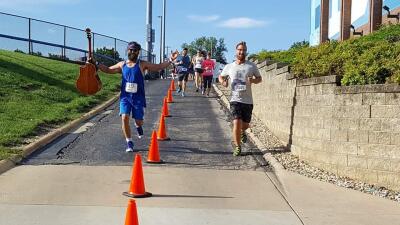 Due to the COVID-19 situation we will not be having an in-person Run United this year, but you can still participate.
Participants can submit results from 5pm Aug. 21 to 5pm on Sunday, Aug. 23. Final results will be available online on Aug. 24.

The first 50 to sign up get an awesome Run United running hat from Boco Gear. Fleet Feet will also include a $10 store coupon, free fun shoe laces and Nuun hydration samples. 

Registration is just $20 this year.
All proceeds come to United Way to support our mission and help with COVID-19 recovery and rebuilding in our communities.
Register here: https://signup.itsracetime.com/Race/IL/Decatur/RunUnitedOakwood
Drive through packet pick up Friday, August 21st 2pm-5pm at Fleet Feet.  Visit our facebook event page for more details and to keep up to date! 

While we won't be hosting an after party at Fleet Feet Decatur, IL this year, you can still plan your run to end at Oakwood that weekend and support the bars & restaurants!

Need some practice before running this 5K? Check out Fleet Feet's 5K training programs - http://www.fleetfeetdecaturil.com/training

Event presented by Patricia Gogerty w/ Sams Hockaday, and sponsored by Decatur Earthmover Credit Union, the Oakwood Business Association, and Neuhoff Media Decatur.


*event subject to change due to COVID-19 situation