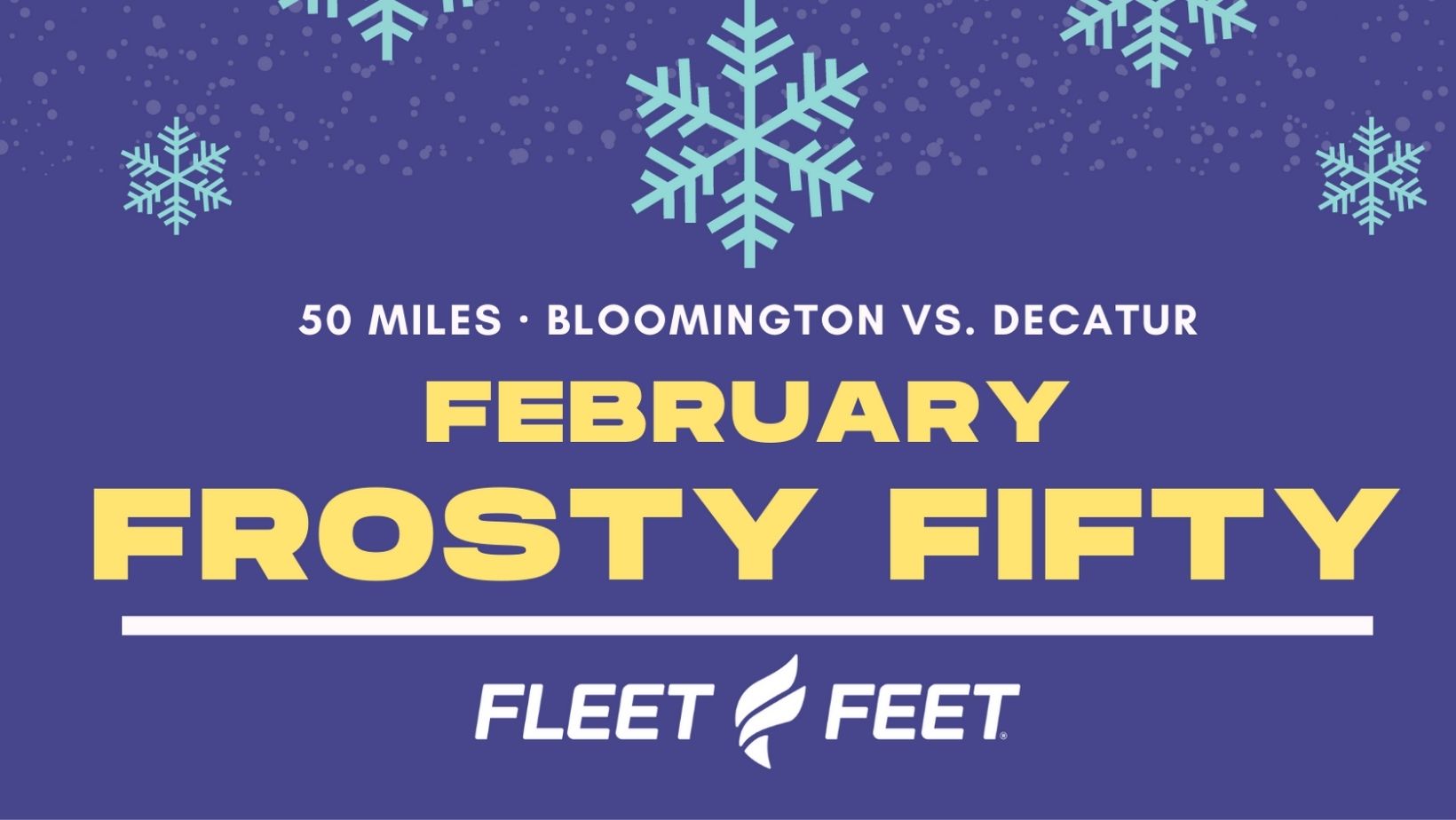 It's Fleet Feet Bloomington vs. Fleet Feet Decatur in a showdown for the traveling trophy and bragging rights.

How It Works
The 50 miles between the two stores is your official running goal for the month of February. Every mile you run will be credited to the store of your choice. Which store has the most loyal customers, the best runners, and willing to help their team earn some serious street cred!

Sweet Swag
All participants earn a fleece earwarmer headband! The winning store gets a trophy and all members of the winning team earn medals. Swag item will be instore for pick up 7-10 days after event ends (we will contact you as soon as they arrive to your home store)

Submitting Your Miles - Tracking Your Store's Progress
An important part of this Challenge is submitting the distance you run each week. Beginning February 1st you will be able to log your miles. There is a spot to register your miles for each week:
* Week 1: Feb 1 - 7
* Week 2: Feb 8 - 14
* Week 3: Feb 15 - 21
* Week 4: Feb 22 - 28
Log Miles Here: http://www.ItsRaceTime.com/Results.aspx?ID=2415
50 miles is the monthly goal. If you run more than 50 record those too!!!
(You can log miles through March 1st. On March 2nd, the winner will be announced!)

Be sure to support your favorite local running store!