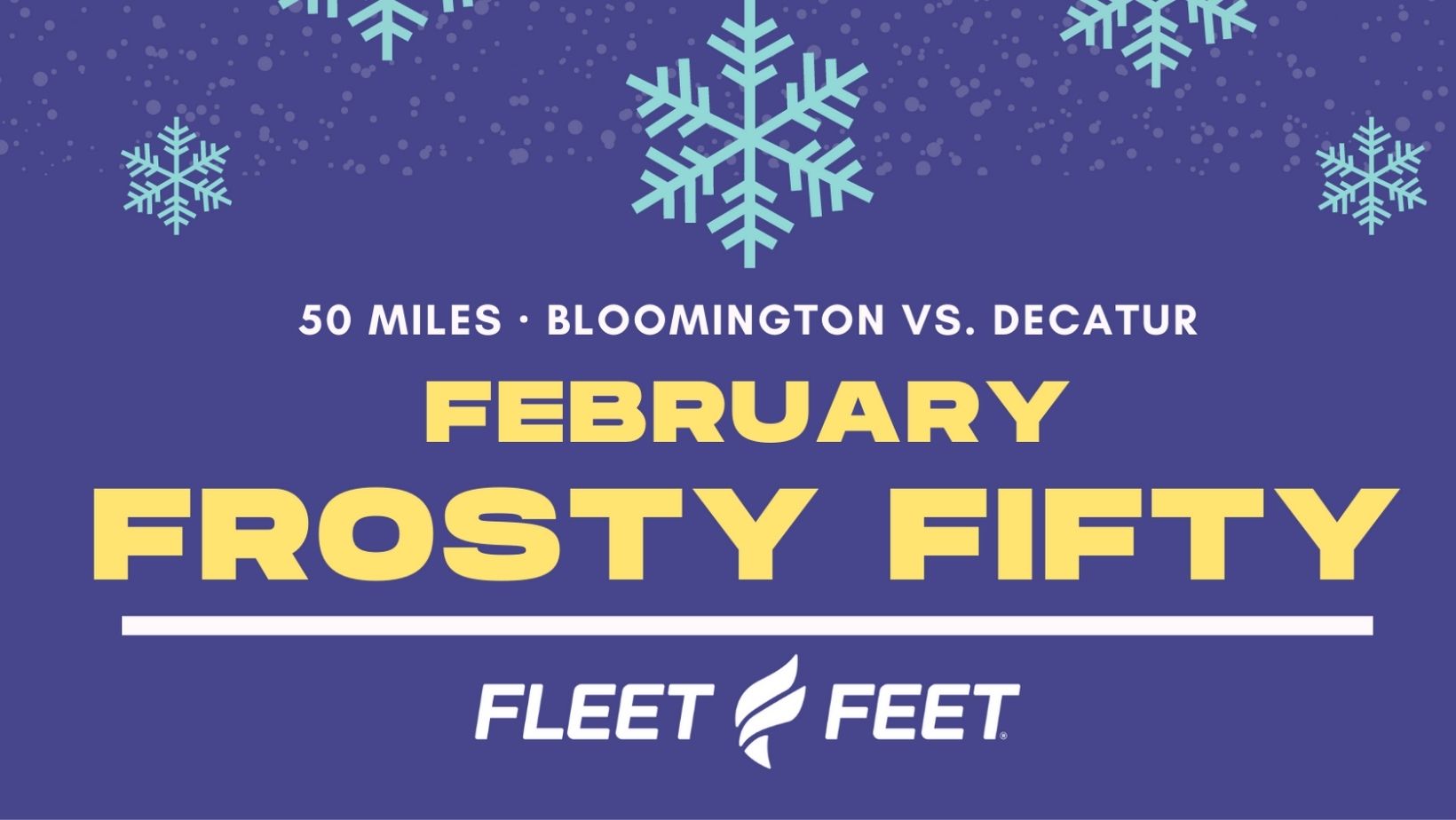 It's Fleet Feet Bloomington vs. Fleet Feet Decatur in a showdown for the traveling trophy and bragging rights.

How It Works
The 50 miles between the two stores is your official running goal for the month of February. Every mile you run will be credited to the store of your choice. Which store has the most loyal customers, the best runners, and are willing to help their team earn some serious street cred?! Click here to join the Challenge Facebook Group and follow along with the smack talk: https://www.facebook.com/groups/254671932846621

Sweet Swag
All participants earn a Frosty Beer Mug (can also be filled with Root Beer if that's what you prefer)! The winning store gets a trophy (and bragging rights).
JOIN US
WEDNESDAY, MARCH 1ST AT 6PM
Outside Snappers Bar and Grill
303 S Side Square, Clinton, IL 61727
Come for a run/walk or join us after to celebrate.
Karhu will join us with Ikoni, Fusion and Trail shoes to Demo - try some shoes and Karhu will gift you a free drink ticket!
1 and 3 ish mile route will be posted.
Participants may purchase food and/or drinks post run.

Submitting Your Miles - Tracking Your Store's Progress
An important part of this Challenge is submitting the distance you run each week. Beginning February 1st you will be able to log your miles. There is a spot to register your miles for each week:
* Week 1: Feb 1 - 7
* Week 2: Feb 8 - 14
* Week 3: Feb 15 - 21
* Week 4: Feb 22 - 28
Log Miles Here: https://www.ItsRaceTime.com/Results.aspx?ID=2857
50 miles is the monthly goal. If you run more than 50 record those too!!!
(You can log miles through Feb 28. On March 1st, the winner will be announced!)

Be sure to support your favorite local running store!
http://fleetfeetbloomington.com/
http://fleetfeetdecaturil.com/
Registration is closed