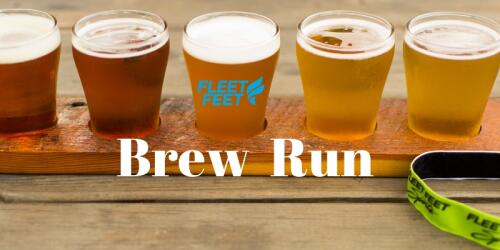 Join Fleet Feet as we kick off our
Customer Appreciation Party and Grand Re-Opening Weekend with a
Brew Run
Fleet Feet will host a 2-4 mile fun run/walk stopping at Door 4 Brewing Co., The Decanter Fine Wine & Spirits and Decatur Brew Works along the way for drinks and raffles tickets.
This FREE event is in conjunction with our Customer Appreciation Party and Grand Re-Opening Weekend, so stick around for post run for reps, giveaways, drinks and fun.
The local breweries will be hanging out at the store serving drinks. So chill for a bit and chat with some shoe and product reps about new and upcoming products.
Friday, March 6th
Pre-Game (if you'd like) 4pm-6pm at Fleet Feet
 Brew Run begins at 6:00 pm 
Shoe Reps available 
Earn raffle tickets and prizes for participating in the run. 
This is a FREE event. 
Visit our facebook event page for more Brew Run details and updates.