Fleet Feet Decatur is starting a new No Boundaries 5K Training Program!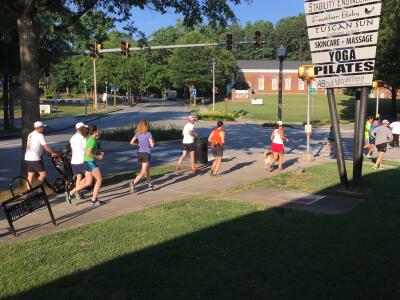 This program is tailored for people new to running, or those just picking it up again. This is not a "couch to 5K" program you find in the App Store. No Boundaries is an award winning Coaching and Training Program that is designed to motivate, educate, and inspire those to do something they previously thought was impossible - complete a 5K. 
This program offers intermediate drills for runners and walkers alike. Along the way we will help with flexibility, endurance and proper nutrition. Training will begin August 2nd and will provide nine weeks of fully-guided training to prepare participants for the Winship Win the Fight 5K on October 1.
Join the group. Meet new friends. Achieve your fitness goals! 
Key Dates:

July 30 - Info Session & Gear Up




August 2 - Group Training begins




August 14 - Registration Ends


October 1 - Winship Win the Fight 5K
 

Cost:

$70. Cost includes:

10 weeks of personal training

"No Boundaries" technical shirt

Pair of athletic socks 

*No Boundaries cost does NOT include race registration fees*
 

Weekly training sessions:

Tue 6:30 AM




Thu 6:30 PM


Sat 7:30 AM