Gary Smith All-Comers XC Meet
Please note that due to construction at TWHS the date and location have been moved to August 17th at Westerville North High School!
Teams and individuals alike are invited to join us for the fun, fast and FREE Gary Smith All-Comers XC Meet!
Plus, we have a race for the kid in all of us... meaning you, parents!
What better way to send off summer than with a quick two-mile race on the fastest cross country course this side of the Scioto! You've logged hundreds of miles over the summer preparing for the upcoming season! Join us at the Gary Smith All-Comers Meet for a fun test of your fitness!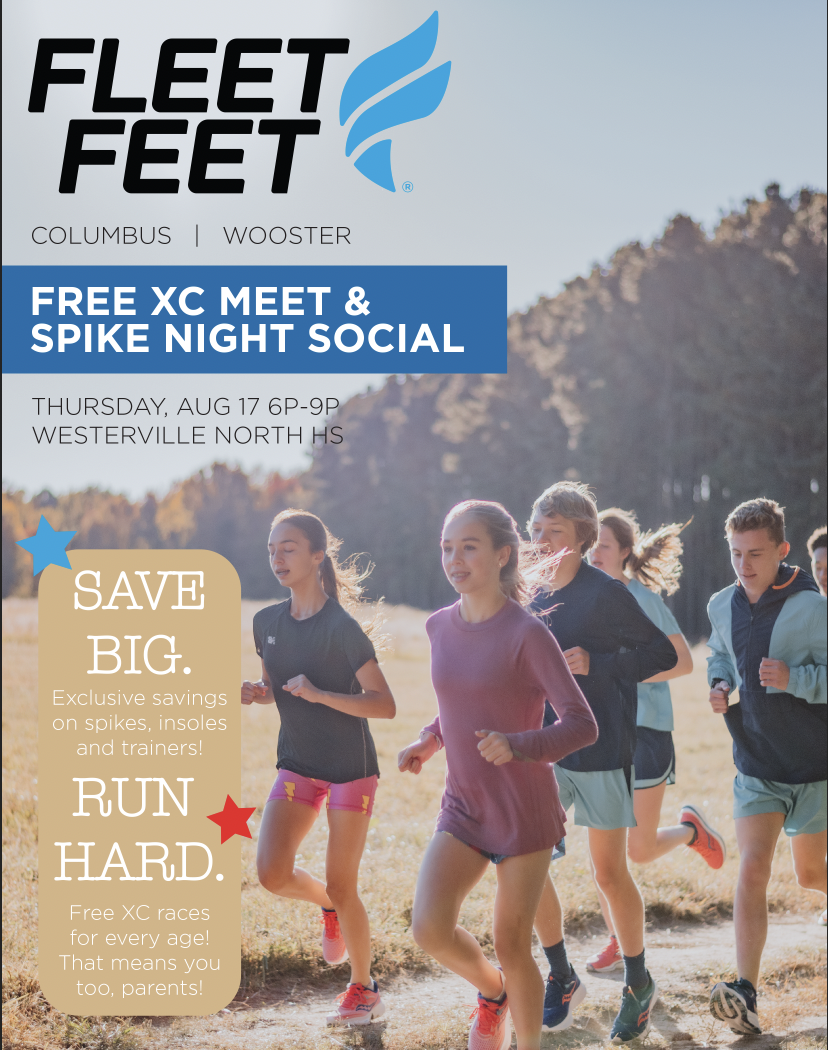 ---

Date: Thursday, August 17th
Location: Westerville North High School located at 950 County Line Rd, Westerville, OH 43081
Please note that due to construction at TWHS the date and location have been moved to August 17th at Westerville North High School!
Schedule of events:
Grades 3 and under: 6:00pm (ONE MILE)
Grades 4-6 Boys and Girls: 6:20pm
Grades 7-8 Girls: 6:40pm
Grades 7-8 Boys: 7:00pm
Grades 3-8 Awards: 7:20pm
Grades 9-10 Girls: 7:30pm
Grades 9-10 Boys: 7:50pm
All-Comers (Adults): 8:10pm
Grades 11-12 Girls Under the Lights: 8:30pm
Grades 11-12 Boys Under the Lights: 8:50pm
Grades 9-10, 11-12 Awards: 9:10pm
---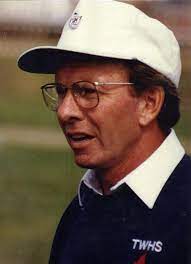 The Gary Smith All-Comers XC Meet was formed for and by people that love, support, admire, and thank the late Gary Smith for his devoted and dedicated years as coach and teacher for the Worthington School district. Originally a road race through the streets of Worthington It's organizers are taking the event to the cross country course where Gary left a lasting impact on the countless athletes he coached both on and off the course!
This event is a fantastic and fun event to show the love to this man, and to sponsor scholarships to Thomas Worthington students.

The Gary Smith All-Comers XC Meet benefits a Scholarship fund in Gary's name. Scholarships are awarded to three deserving students each year. Gary spent his life standing up for those who would be considered by most to be among life's underdogs, and making sure they got a fair chance.

The Gary Smith All-Comers XC Meet was named in honor of a phenomenal teacher, coach and friend to many Central Ohio runners who passed away after battling cancer in 1998. The race, started by former Cardinals athletes and their families, is sponsored by the City of Worthington and the Gary Smith Race Committee, in conjunction with the Healthy Worthington Coalition.

During his 31 year career, Gary coached several state championship teams and athletes but was known most of all for his integrity and deep commitment to the well-being of his athletes and students. After being diagnosed with pancreatic cancer, he died on the last day of school in 1998. Students brought candles, mementos, and signs to the fence in front of the track to grieve him. Eight hundred people attended his memorial service, where the idea for this race was born.
---
Parking: Please park in the stadium parking lot.
Early Packet Pickup - Fleet Feet Sports Polaris - Tuesday & Wednesday during regular business hours.
Race Day Packet Pickup - Begins Thursday at the race site at 4:30pm
The event is FREE!
Before, during and after the event Fleet Feet will be on site selling cross country spikes and more all at 20% off!!
Also after the races, games, tasty treats, pounding music, giveaways, and more!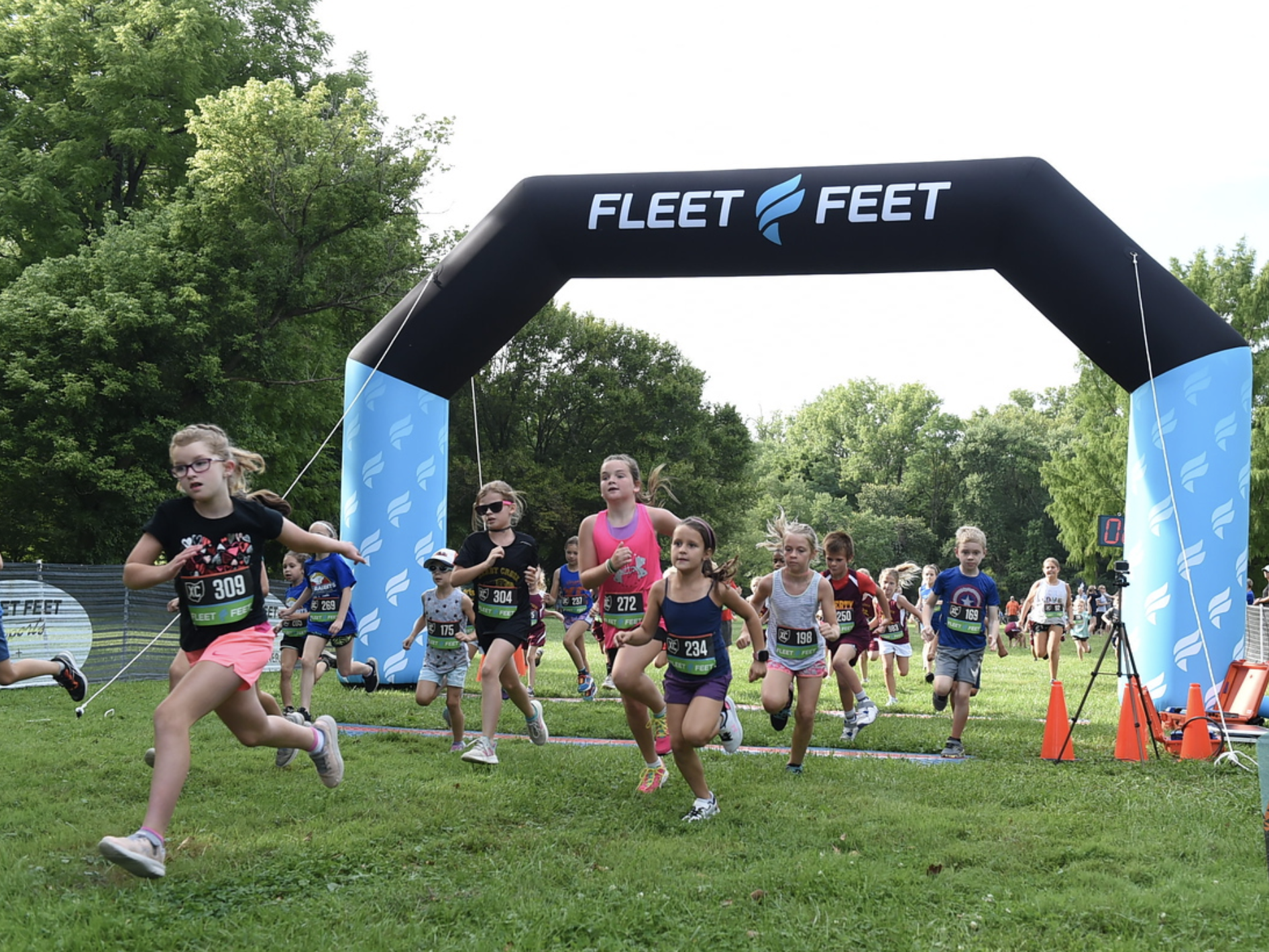 Awards
Sweet prizes will be awarded to the boy and girl champion of each race, plus each grade level for high school races!
Registration: Individual registration is OPEN! If you know that several members of your team are participating please let your coaches know that they can register your entire team to save time on race day! Coaches may e-mail team rosters in lieu of individual registration. Coaches, please e-mail your rosters to jeff@fleetfeetcolumbus.com no later than August 15th.
The Course!
The course is a flat and fast 1 mile loop. 2 mile races will repeat the loop portion of the route.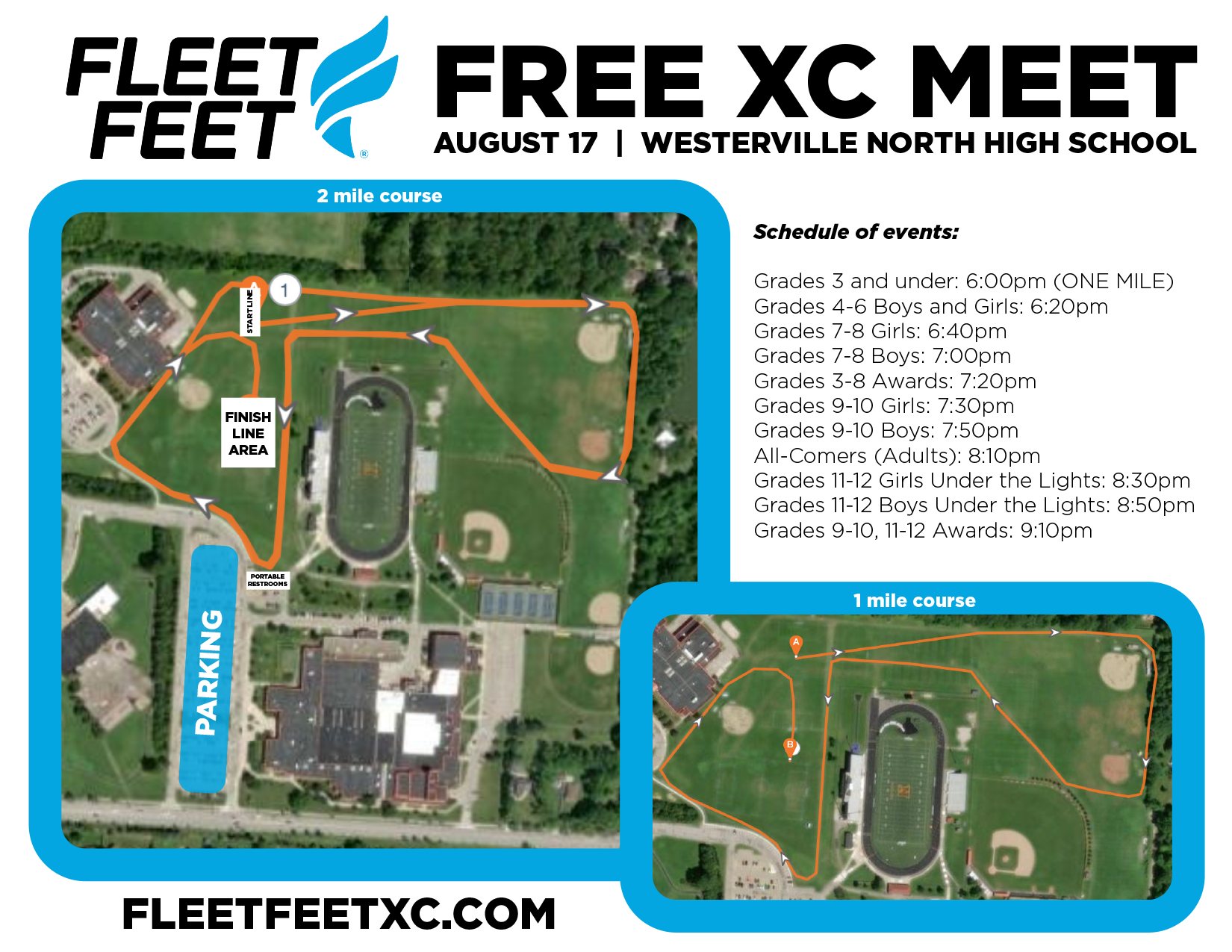 Click for 2 mile interactive map
Click for 1 mile interactive map
Past Results
2021 - Weather Cancellation
2020 - No Event due to COVID
2019 - Results
2018 - Results
2017 - Results
2016 - Results
---
Event Sponsors
Event sponsors, Fleet Feet will be on site with fun giveaways and raffles, games and more! Plus, receive 20% off any purchases at the event!