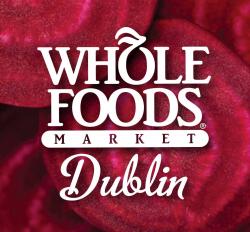 Whole Foods Market is excited to partner with Marathoner in Training this season. Whole Foods Market carefully evaluates each and every product we sell and is committed to foods that are fresh, wholesome and safe to eat. In addition to providing food and nutritional products that support health and well-being, we are passionate about great tasting food and the pleasure of sharing it with others. Each week, we will keep you updated on the latest sales, classes, and events at our stores. We will also share our favorite recipes, fun facts and other useful information.
We welcome you to follow us on Facebook, Twitter and Instagram or visit us at either of our locations in Dublin at 3670 W. Dublin-Granville Rd. or in Upper Arlington at 1555 W. Lane Ave.
In addition, Whole Foods Market is happy to be supplying your post workout bagels each week. Whole Foods Market breads are baked daily and are made with the freshest ingredients, cage-free eggs and unbleached, unbromated flour. We never allow artificial colors, flavors, sweeteners, preservatives, or trans fats in any of our products. Whether it's your post-workout bagel or something more exotic like the "Seduction Bread", rest assured that whatever you buy at Whole Foods Market for you and your family will be the best available. For more information about our quality standards, please click here: http://www.wholefoodsmarket.com/about-our-products/quality-standards
At Whole Foods Market, we are committed to helping you reach your health and wellness goals. See you out on the trail!