Contributed by Jeff Henderson - Head MIT Coach
Part of the our philosophy advocates that participants ideally are training on Saturday at a pace that is 60-90 seconds slower per mile than their race pace. We have seen countless examples of how this philosophy is tested and true. And yet, you're reading this telling yourself that you must train faster to run faster.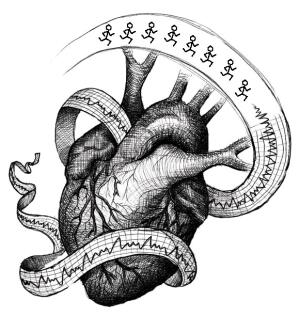 As one  puts it, "One of the big issues that most of us "normal" runners have is that even though you tell us over and over to slow down and slow down and slow down, we just don't...in our heads, the whole thing is that if I miss a goal, my immediate thought process is that I missed the goal because I didn't train hard enough or run fast enough...it NEVER crosses our mind that it was because we weren't recovered enough."
Most of our coaches have gone through VO2 Max test through Max Sports. As a result we are seeing more and more HUGE PR's from our coaches. For example, our 9:15 coaches pace to a 9:15 but run 3:20 and faster marathons, which equals out to a 7:38 mile. A couple of our 11:00 coaches run 4 hour marathons and sub-2 hour half marathons, which equals out to a 9:09 mile. 

How are they doing that you are probably asking? Recovery, recovery, recovery. If you are always running too fast your body never recovers. Then throughout the rest of the week they do speed work one or two days a week where they are running at marathon pace or faster. Then another couple runs that are 20-30 seconds per mile slower than race pace.

It's a hard concept to comprehend. We all naturally think the way to get faster is to push the pace. But look at those around you who are pacing you. They've been doing this for a long time. Some do better than others. Those setting huge PRs are the ones allowing their bodies to recover fully before going out and punishing it all over again.

Want to learn the beast means to do so? Get a VO2 max test done. Vo2 max tests provide a plan, a guide for which to train off of. Have a heart rate monitor is great, but unless you know how to use it they are not worth a whole lot to you. The best place to get VO2 test is MaxSports. You can can schedule an appointment by calling (614) 533-6600. The test is tough, but well worth it. Come in rested and
ready to test your limits!
After that you training really is quite simple. Just remember, take it slow on easy days. Really fast on the days when you supposed to run fast. Rest when you're supposed to rest. You'll be amazed at how much easier your speed workouts will feel if you keep the easy runs easy...very easy! Then race day comes and the PR's follow!
Have a new goal? Missed a past goal? Let your heart guide the way! More Info »