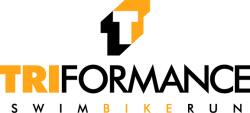 This class is designed to help new cyclist develop better skills and seasoned riders to take their training to the next level.  
The class will be instructed by Wes,  the owner of Triformance and a USA Cycle coach.  Wes will prepare you for an amazing 2013 race season. 
This will be a high intensity workout. The cycling portion will consist of working on specific cycling drills, endurance, hills, and speed. The strength portion will be dedicated to building a strong CORE and increasing functional strength.  The class will include TRX, BOSU,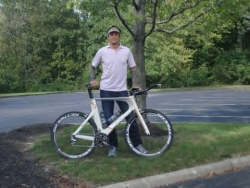 Strength bands and floor work. 
Don't train by yourself during these cold winter months, Come out and sweat with your friends! This is a 4 week session, pay as you go. If you can make it to all 4 sessions, GREAT; if not just attend the dates that work for you!

Location: Fleet Feet
Instructor: Wes Sunday 8-915AM
Dates: Sundays this winter!

Price: $10 per class

Each Participant needs to bring: -Bike -Hear Rate monitors will be helpful when training in zones -Bike Trainer *Triformance has a limited amount of trainers. If you would like to borrow one of our trainers please email info@triformancesbr.com to reserve a trainer prior to class* (there will be no additional charge) -Exercise mat -Athletic shoes -Towel and hydration

To register for a class visit: http://triformancesbr.com/our-services/classes/ Sign up and pay with PayPal OR Contact Triformance to reserve a spot. Cash, check and credit cards accepted. Phone: (614) 575-BIKE (2453) Email: info@triformancesbr.com