What is the difference between an "Average" and a "High End" Shoe?    
From Tim Flahaven, Owner of Fleet Feet Columbus


A lot of runners and walkers worry about the price discrepancy between shoes and wonder how they can be sure they are getting bang for their buck.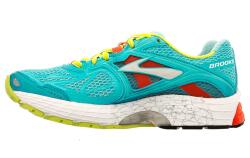 To be clear, there are only two price ranges.    The first is about $105.00 to $120.00   About 80% of the shoes purchased within the Fleet Feet system of 130 running stores come from that price range.   The second range is about $140 - $155.00.   About 20% of purchases fall within that range.   The difference in what sort of deliverable you get in these two ranges is fairly straightforward.
Think about the lower range as containing excellent product, which it does.   The higher range contains excellent product that, because of some added technical aspects, manifests itself with more comfort and support as you get deeper into a long run or walk.   The higher range is basically more serious product.   That said, high end product will not last longer, but it will be more comfortable - in theory - throughout the course of it's life.
The lower price range will offer plenty of product choices that will work exceptionally well for any runner.   One of the very cool things about the lower price range is
 that, contained in it, are some gems that are about the same quality as the higher range, depending on how they interact with your foot type and gait pattern.   I always thought the Saucony Ride for example, a shoe that costs $120.00, feels like a higher end shoe.   The same could be said for the Nike Lunar Glide.   Think of these products as you wine aficionados would a $20.00 bottle that drinks like a $35.00 bottle.   There are others as well that will provide the plushness and support of higher end product given how they conform to your foot and then how they compress and decompress throughout your gait phase.
Generally speaking the higher end product will offer more insurance as far as delivering support and a comfortable ride.   These shoes are similar in weight to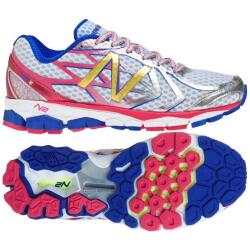 their lower priced brethren, but they offer more cushioning and therefore shock attenuation in the forefoot and offer an upper that is technically superior in terms of wrapping the foot and transferring moister.   Marathon training is after all a fairly arduous pursuit, especially as we get deep into double digit mileage.   Anyone who has been in my home may beg to differ when they have seen my shoe selection, but I would advise the best way to go to war would be to find a shoe that is professionally fit by one of my guys, and then make sure you reload and alternate pairs once the original shoe gets to about the 200 mile mark.   Get a second pair, do 70% of your work in the second pair and about 30% in the first.   Do the long runs in the second pair, the recovery runs in the first.   Should both pairs be the same shoe?   That's fine yes. But there is some evidence to suggest that they be different brands and models, therefore exercising the small muscles and tendons that comprise the foot slightly differently.   A Saucony Guide and a Brooks Ravenna combo for example.
I hope this helps.   You will do 12,000 foot strikes in a 10 mile run, and over 31,000 foot strikes in a marathon.   It's a good idea to get your footwear dialed in.
What is the difference between an "Average" and a "High End" Shoe? More Info »