Understanding GMO's
As we become more aware of the foods we are consuming, we frequently see this term GMO popping into the mix of things to be aware of as we purchase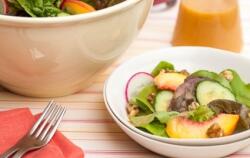 products.  GMO stands for Genetically Modified Organism.  This means that the organism's genetic make-up has been altered in a way that does not occur naturally.   This has been done in order to produce crops that can survive herbicide treatments, and produce their own pesticides and resist certain diseases.
Currently the top food products that are made from GMO seeds are sugar beets, soy, cotton, canola, and corn.   Over 70% of packaged foods contain at least one of these GMO products seen in forms like thickeners, preservatives, and sugar additives.
If you are shopping to avoid GMO foods here are a few tips to help you shop:
1)      Buy Organic Foods
2)      Look for the Non-GMO Project Verified Seal
3)      Purchase conventional products that do not contain Sugar beets, soy, cotton, canola, and corn.
4)      In the produce department, most fresh produce is non-GMO.  Sweet corn, Hawaiian Papaya, Edamame, Zucchini, and Yellow Summer Squash are the only produce items currently commercially grown from GMO Seed.  Purchasing these varieties in organic form will guarantee they are not GMO.
5)      Choose wild caught seafood.  Farm raised may be given GMO feed.
6)      Choose organic or Non-GMO verified meat products.  Conventional meat products may come from animals fed GMO feed.
7)      Look here for more information on GMO's.
Whole Foods Market is doing all we can to keep you informed about GMO's in products.  We have set a goal that by 2018 all of our products will be labeled if they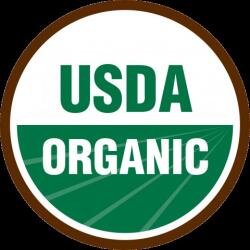 contain GMO's or do not.   Why 2018?  Read here for further understanding of our process.
Remember to enjoy the tastes of the season this week.  Here is a scrumptious Summer Salad with Peach Walnut Dressing.
Have a bountiful week of happiness and health!
Lauren Van Meter, Healthy Eating Specialist