Summertime Superfoods
More frequently we are passing by this word "Superfood."  Some may start to wonder, is it just another trendy word or is there beneficial meaning behind it? 
While there is not a nationally certified meaning for this word, it has come to encompass foods that are the most potent, super-concentrated, and nutrient rich foods that we can consume.
While there are many exotic foods that fit this definition, we are lucky that many foods we can easily find and grow around us are packed with beneficial nutrients.
Swiss Chard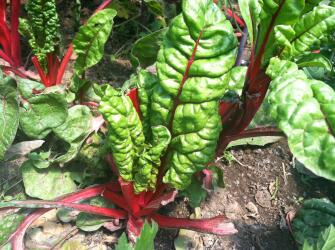 Swiss Chard with Tomatoes and Pine Nuts
Beautiful colored stems hold soft and mild flavored green leaves.  They are perfect in smoothies, salads, or sautéed.  P.S.  Don't throw those stems away, just use them the same ways that you would normally use celery.  They are crunchy with a slight saltiness.
Nutrient Benefits:  Good source of Fiber, Vitamin A, Vitamin C, Vitamin E, Vitamin K, Riboflavin, Vitamin B6, Calcium, Iron, Magnesium, Phosphorus, Potassium, Copper and Manganese.
Strawberries
Sweet, juicy, and a beautiful color, this popular fruit is wonderful with no preparation at all.  Its natural sweetness makes it a great accompaniment to slightly bitter greens, and added to salsas with a bit of peppery heat.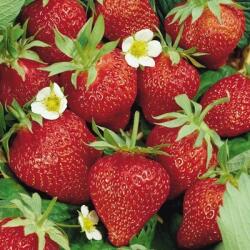 Nutrient Benefits:  Good source of Folate and Potassium, Dietary Fiber, Vitamin C, and Manganese.
If you want to become a Superhero cook of delicious Superfoods (exotic and not), join us for the Summer Shape-Up Class on Saturday, June 21 at 9:30 am. 
Lauren Van Meter, Healthy Eating Specialist