Our Whole Planet Welcoming Spring
Every spring as the warm weather and a sense of renewal begins to emerge in our lives; we celebrate Whole Planet Month at Whole Foods Market.  This is an amazing way to welcome spring and Earth Month which we will celebrate in April.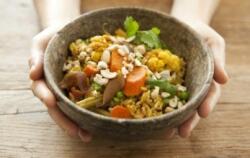 Vegetable Biryani with Cashews
Whole Planet Foundation's mission is poverty alleviation in developing-world communities where Whole Foods Market® sources products. Through microcredit, we seek to unleash the energy and creativity of every human being we work with in order to create wealth and prosperity in emerging economies. Whole Planet Foundation® partners with microfinance institutions in Latin America, Africa and Asia. Learn more at www.wholeplanetfoundation.org.  You can also help us reach our goal of $7 million, providing 40, 000 loans to a variety of businesses around the world.  You can donate in various ways at our store in Dublin or on Lane Avenue.  Currently we have a silent art auction in our front café in Dublin, all donations will benefit Whole Planet Foundation.
As you are anxiously awaiting fresh vegetables from the garden, here are a few recipes inspired by recipients of Whole Planet loans that will use some ingredients just emerging from gardens in our spring weather and a few ingredients that are seasonal in other countries this time of year.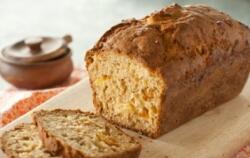 This recipe for Mango Tea Bread utilizes Mangos which are abundant and delicious right now in Mexico.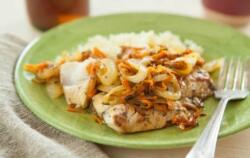 To use some ingredients a little closer to home, you can make this Lemon Marinated Fish with Onions and Carrots.  We have some young spring Vidalia onions that will give a fresh vibrant taste paired with the lemon.
Enjoy the emerging warmth and cook some delicious food this week!