Striving to eat healthy day to day does not mean you have to ignore that persuasive sweet tooth. You can still feel the satisfaction of pulling a fresh baked cake out of the oven on a Sunday afternoon, or pack up a dozen fresh baked cookies to share with your neighbor. The trick is learning substitute with ingredients that contain more nutrients than our butter, shortening, and sugar laden recipes we are so used to.
Learning to use recipes that avoid the refined sugars, saturated fats, and white flours can be an adventure when you first get started. It is best to search for recipes that have already had the kinks worked out until you get used to some of the new ingredients and flavors. After you try a few recipes like Creamy Chocolate Pudding, Raw Apple Crisp, or Pumpkin Peanut Butter Cocoa Cookies hopefully your sweet tooth will feel fulfilled and you will feel great about snacking with no guilt!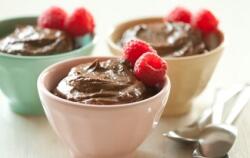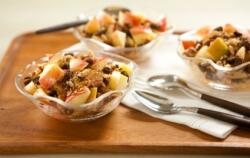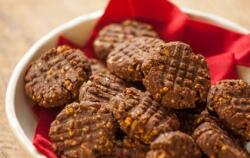 To learn more about making healthy sweet treats that taste delicious, join us this Sunday, March 2 at 3 pm. Lauren Van Meter, expert baker and healthy eating specialist will share some tips and tricks for creative healthy baking at home. Come prepared to help bake a little and make your own beautiful personal tart to take with you.
Check out all of our events coming up in March...
Whole Foods Market Dublin Events
To hold your spot and register, please call the store at 614-760-5556