Who doesn't love a surprise everyone now and then?  When you decide to order a Farmer's bag during our bountiful summer months, you get to experience the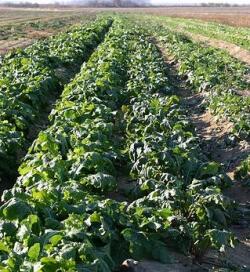 joy of a tasty surprise each week.  This year Whole Foods Market is partnering with Great River Farms to offer a beautiful bag of Ohio picked produce each week.  Great River Farms is a community of growers committed to expanding the footprint of local, organic products in the central Ohio marketplace.
Once we have made the decision to include an abundance of fruits, vegetables, and whole grains in our diet, we then also have to choose what we decide to purchase conventional vs. organic.  Choosing organic supports farmers and producers who believe in good health, quality foods and earth-friendly sustainable agricultural practices. That's good for everyone, from the farm worker to the planet to your family — and future generations too.
As we are trying to consume a good 5-10 servings of plants every day, having your fridge packed with Ohio Great River Farms  picked produce makes that goal much easier!
To reserve your Great River Farms Market Bag, call 614-760-5556 or email dubmarketbags@wholefoods.com. $27 a bag/ per week,
Sign up for the season or try it out for a few weeks!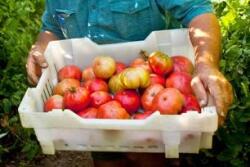 First Pick-Up date July 11.
Check out these amazing Summer Salads for inspiration to use all the goodies in your Farmer's Bag.
Have a bountiful week of happiness and health!
Lauren Van Meter, Healthy Eating Specialist