Celebrating traditions of Food and Drink
As the year rolls around, we celebrate many holidays that focus heavily on the foods and drinks that remind us of the traditions of our ancestors.  At Whole Foods Market we love to celebrate traditions of food and drink, and understand the art and history that brought us to where we are today. 
Next week we will all dress in green, and whether we have Irish heritage or not we will celebrate St. Patrick's day.  In America we have come to celebrate this day with Corned Beef and Cabbage and a drink of Whiskey or Guinness Beer.  In Ireland, St. Patrick's day revolves around a religious celebration and is noted by making traditional Irish Potato dishes with Guinness Beer (In Ireland Guinness Beer is practically considered its own food group).
For over 200 years in Ireland, the potato was a staple source of food.  As you can imagine,  folks were creative and found many ways to cook and shape the potatoes.  They are eaten boiled, mashed, fried, chipped and baked, mixed with cabbage or scallions to make Colcannon or Champ, made into potato cakes and used to top pies and thicken soups or stews. It's common to find potatoes cooked two ways on the same dinner plate.  As you prepare your potato dishes one thing the Irish agree with us on, is that there is no holding back on the Guinness.  Feel free to drink and cook with it for your Irish Dinner.
On Monday, March 17 at Whole Foods Market Dublin we will celebrate our 6-Pack Beer tasting with a pairing of Irish Foods.   We will dive into the tradition of potatoes, as well as our American tradition of Corned Beef and Cabbage.
St. Patrick's Day Celebration at 6-Pack Monday
6-8 PM, Beer and Food Tasting, $5 per person
Until the Festivities begin, here are a few recipes to inspire you for St. Patrick's Day.
Potato and Kale Bubble and Squeak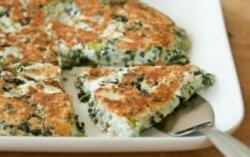 Irish Cheddar Potato and Asparagus Soup