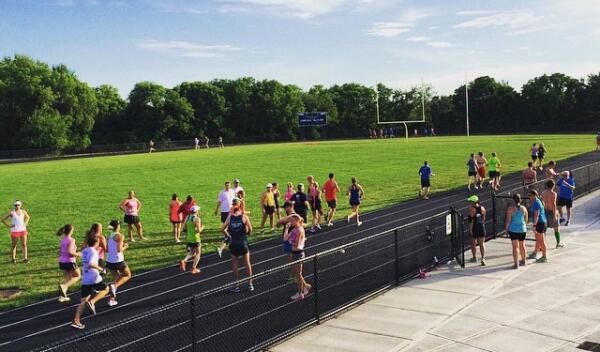 Need to get in quality workouts, but need someone to push you along?! Not interested in a Saturday run group though?!
Join us for Wednesday night speed workouts with Jeff. Take advantage of the Wednesday night group workouts as you get after your aggressive training goals. Jeff mixes in a rotation of interval, tempo, and hill workouts every Wednesday night. Workouts are designed to get you geared up to peak at just the right time, and get you prepped for your next PR!
Wednesday workouts kick off June 15th!
When: Wednesday nights
Where: Typically start from Thomas Worthington HS (occasionally a different location). We meet at the field house to the north end of the track. Group then heads off campus to a rotation of Middle School tracks, neighborhoods with flat loops, or hilly beat downs. We get a nice 1-1.5 mile warm up and cool down on the way from and to TWHS
Time: 6:30 pm 
Cost: $70 (includes a fully coached, supported with hydration workout, and Need for Speed running tee)