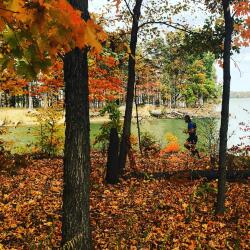 Who says Columbus isn't a trail running town?!
Columbus is home to one of the only single-track trails built by runners for runners! Located just outside of the metro area, the Rocks and Roots Trail at Alum Creek State Park was built by the Rocks and Roots Trail Runners Association in partnership with Fleet Feet + FrontRunner.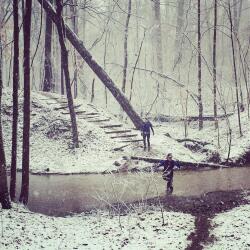 With over 13 miles of trail (and growing!) the Rocks and Roots Trail hosts seven events annually, plus countless group runs each Tuesday and Saturday. So, get off the pavement and head out today to explore the beauty of the Rocks and Roots Trail. Come up, explore, and enjoy a little tranquility away for the hustle of the city!
Trail Crew
New to trail running? Check out Trail Crew! Offered twice annually, Trail Crew is a great way to get introduced to trail running before venturing off on your own!
Events:
The Trail!