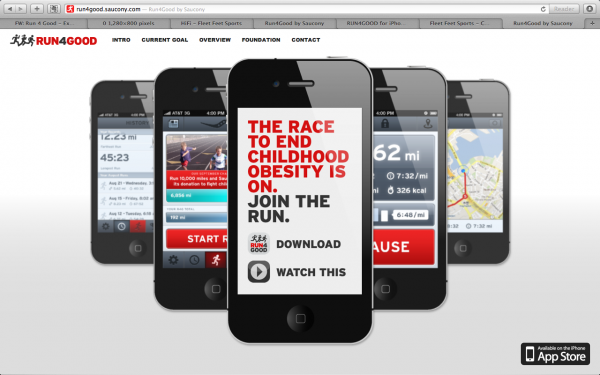 Help us win a $2,500 donation to help fight childhood obesity by joining us on the Saucony Run4Good app!

1) Download the App - Run4Good Saucony - http://run4good.saucony.com/

2) Choose the "Fleet Feet 6RUN4" team in your profile.

3) Starting logging your miles as you Run4Good!

4) If the 6RUN4 is one of the top four Fleet Feet stores to log the most miles during September - Saucony will be donating $2,500 to a children's charity in the #6RUN4!