Piriformis Syndrome
Joe Simko, PT
Fit For Life Physical Therapy
Sometimes running can be a pain in the butt. Literally. There is a small muscle located deep in the back of your hip called the piriformis, and when you run it can become tight. The piriformis is a stabilizing muscle that helps support your leg when you hit the ground. When the other muscles (such as your hamstrings) become fatigued…the piriformis tries to help push you forward.
Unfortunately, the piriformis fatigues easily which can cause it to tighten during a workout. Sometimes tightness in the piriformis can even cause irritation to the nearby sciatic nerve causing pain, numbness and tingling into the leg. Piriformis pain can be present while sitting for long periods of time and with running.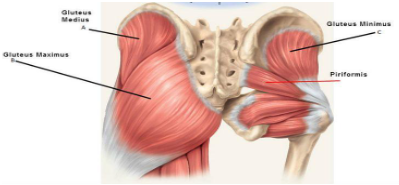 Stretching the piriformis can greatly reduce pain and improve mobility, allowing you to run more freely. While there are several stretches that can help, there is one that seems to be more effective than others:
Lie on your back, bend your hip and knee.
Grab your knee with the same sided hand and place your opposite hand on your shin.
With your top hand, pull your knee diagonally across your body towards your opposite shoulder.
When you feel the stretch in the back of your hip, pull gently with the hand on your shin so that your hip rotates.
Hold that stretch for 10 seconds and then release. Repeat the stretch 10 times.
This stretch can be done before and/or after running to help improve flexibility and reduce pain.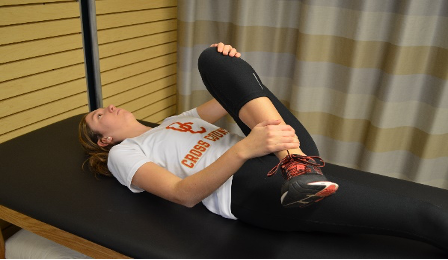 Maintaining flexibility in your hip allows you to run more efficiently, improve your cadence, and can reduce the frequency of overuse injuries. The above recommendations reflect some of the basics about this injury. As always, seek medical advice should you be experiencing painful symptoms. Feel free to email us at: Info@FitForLifePhysicalTherapy.com with questions or comments. Keep moving!
Fit For Life Physical Therapy cares for people of all activity levels - to help prevent, recover from, or rehabilitate sports & orthopedic injuries. We are proud to move people every day.
Please visit our website https://www.fitforlifephysicaltherapy.com/, email us at info@fitforlifephysicaltherapy.com, or call or text us at any of the phone numbers for our three convenient locations inside Fleet Feet/FrontRunner stores:
Polaris: 1270 East Powell Road Lewis Center, Ohio 43035 ~ 614-981-2065
Upper Arlington: 1344 West Lane Avenue, Columbus, Ohio 43221 ~ 614-981-1979
New Albany: 5792 North Hamilton Road, Columbus, Ohio 43230 ~ 614-581-7441