Pro-Tips   |    Gear Suggestions   |   #RaceReady Palooza
Are you #RaceReady?!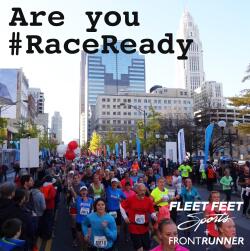 We know that race day brings with it a bundle of emotions. Excitement. Fear. Anxiety. Joy. The list goes on. 
The Fleet Feet + FrontRunner crew is here to help you work through all these emotions to ensure you have a stellar race day. Do you have the right gear, know where to park, know the course, have a fueling plan?
Our #RaceReady campaign will get you to the starting line, and prepare you for the best race of you life.
We will be providing pro-tips from the most respected names in the running business (i.e. Bill Rodgers, Darris Blackford, Bart Yasso, Harvey Lewis, Dr. Darrin Bright, etc.) 
We will help you finalize on the right gear choices, help with your nutrition plans.
Pro-Tips and #RaceReady Gear suggestions will be posted weekly from the experts at Fleet Feet + FrontRunner weekly, so check back often!
We even have our #RaceReady Palooza, complete with an open bar sponsored by New Balance, a carbohydrate depletion/loading clinic with Dr. Steven T. Devor, and a course preview with Columbus Marathon Race Director Darris Blackford! You can RSVP to the event on September 29th by clicking here!
Check back here often for our pro-tips and gear help! With our help you will be #RaceReady!
Pro-Tips from the best in the business!
Pro-Tip # 1 - Darris Blackford - Director of the Columbus Marathon, stud runner, and all-around good dude.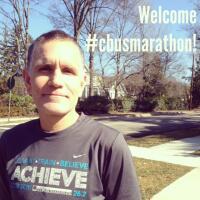 Park at the Hyatt Regency race morning. (MITers don't forget that we have hotel ballrooms and private gear check waiting for you!)
No matter how cool the morning, the garage is always about 75 degrees! You can take your time gathering your stuff, have a snack, whatever. Then, go inside the Convention Center and use those clean, warm restrooms!
After, the walk to the Start Line along Nationwide Blvd. is an easy 1/2 mile, mostly downhill. After the race, make your way directly east on Spring St., through Celebration Village, and continue to High St. Then turn left on High, and follow the signs to take the Nationwide Insurance "blue" bridge over top the race course on High St.. The bridge is the only way across High St., and with construction on the plaza at the Nationwide headquarters, you will know the way when others don't!
Then, stay on the bridge right into the Convention Center, and you will be warm right up to your car!
Pro-Tip # 2 - Bill Rodgers - 4-Time Winner of the Boston Marathon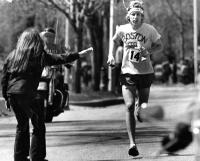 I think the one thing that steadied me for any marathon was focusing on why I was at that particular race… That is obviously different for many people, but i also think we find those special marathons, and races that mean the most to you, and to which we return.
I failed in my 1st Marathon, the 1973 Boston Marathon. It was a hot day, and being from cold weather New England my body was not prepared for such a quick change to hotter weather. I did not understand the great importance of pacing myself evenly, and drinking as I ran. I'm not sure if Boston even provided Gatorade along the course in those days!
I quit running for 3months, tried to move to California so I could train, and thus prepare for warmer weather Marathons. I had little money, knew nobody in California and there was no support from USATF... unlike in recent years!
But, I knew i could do better than dropping out. I joined a running club, and began to learn from my teammates, and began building psychological and physical confidence in myself as runner/marathoner.
My 2nd marathon a friend paced me in cool weather. After 16 miles I knew I could finish!
Yes, race preparation is physical, but its also psychological.
Stand on the start line with a friend and run free together at a pace you both know will work, and you will get your medal... and celebrate pretty nicely!
Good luck and congratulations in particular to those making the move to their 1st Marathon!
Best wishes,
Bill
Pro-tip # 3 - Grant Robison - 1500m Olympian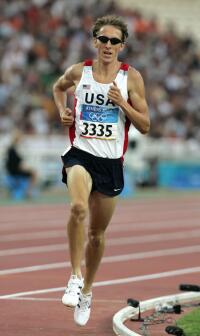 I try not to be too much of a hippy and be all "just enjoy the moment", but to be honest I see too many people these days get so wrapped up in their numbers (steps, calories, heart rate, elevation change, miles, etc) that they eliminate the possibility of even having a little  fun.  So without downplaying the world of wearable technology my advice is this:
Don't limit the possibility of surprising yourself with a great race by limiting yourself to a predetermined finish "zone".  Be brave, be tough, and have fun!  ...oh, and posture reset every other mile or so. 
Have a great race!
Grant
Pro-tip # 4 - Star Blackford - Pace Team Coordinator for Clif Bar, Columbus Marathon Registration Coordinator
Treasure the Taper!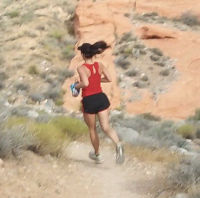 Too often, we dread the taper.  While we welcome the break from running and walking and the laser-focus on our workouts, we have no "plan" for all the extra time that opens up.  Suddenly, after months of having our lives scheduled to the minute to accommodate our training, we're left feeling sluggish and lazy with way too much time on our hands.  And it is this TIME that allows for all of the doubts and negative self-talk to mushroom out of control:  that we're not ready.  That we didn't do enough.  Or we did enough, but not enough of the right things.  Or that we have no business attempting a certain time goal.
Have a plan for the taper!  Clean out that closet.  Get the backlog of laundry put away.  Get all those old photos organized into albums (whether physical or online).  Attend to personal correspondence that's gotten away from you.  Have a nice dinner out with a non-running friend you might have neglected.  Do anything but nothing!  Much like a wedding, your race is going to be over in the blink of an eye despite all the time and planning put into it, so enjoy every single moment – including the taper.  And when those nasty thoughts try to creep in, remember:  You are enough.  You are so enough, it's unbelievable how enough you are.
Star
Pro-tip # 4 - Tina Husted - 2014 Columbus Marathon Women's Master Champion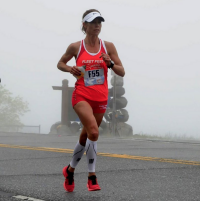 As a marathoner and ultra marathoner, I've learned much  about race preparation (mostly from my own silly mistakes!) that I hope will help others as they prepare for the starting line in the next month:
1.)  Relax. You can't undo the past.  You are where you are in your present training--good, bad, or ugly.  Reassess your goals and no matter where you are and look forward to the race and be grateful for the fact that we get to run freely in the USA.
2.) Get some sleep. You've heard it before and I'll say it again- recovery happens when we sleep- so try to get at least 8 hours leading up to race week.
3.) Know how to properly fuel and stay hydrated--both prior to and on the marathon course-my best races have been when I got this right and my worst when I got this wrong! Have a plan and stick to it!
4.) Enjoy the day. Cherish each moment. Many people in your life have most likely sacrificed their time away from you for you to train these many hours to run on this day-make the most of it!
5.) When it gets hard out there in the race-pray for strength--God will give it to you-believe it!!
6.) For those of you running Columbus- try to acknowledge as many of the children's champions who are out there celebrating this day on the course with you --as this is what the day is truly about!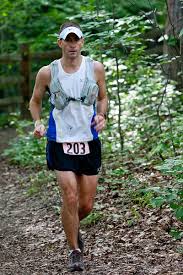 What to Do Immediately after Finishing - After completing the race it is important to keep the legs moving. This can be accomplished by walking around the finish area for 5-10 minutes. During the race your legs required a significant amount of blood flow to supply the exercising muscles with fuel. If you stop suddenly or lay down, the blood will pool in your legs causing your blood pressure to drop resulting in possible fainting, lightheadedness or cramping. Medical personnel around the finish line will encourage you to keep moving to prevent people from collapsing. Please don't wait for your friends in the finish chute as this can place other participants at risk.
What to Do Days After the Race: Rest – You deserve it! Try taking a nap later in the day. Avoid running for the first 7-10 days during your recovery. This can help to prevent injuries and ensure a safer return to running.  If you have an injury that persists for 3-4 days following the race please consult a physician.
Need Help?  There are more than 150 medical volunteers and emergency personnel that you will pass on race day. You will pass American Red Cross teams, Columbus Fire & EMS teams, and numerous medical tents positioned throughout the course. Seek medical attention if you feel you need it, whether along the course or at the finish line.  If you see a fellow runner/walker that needs support please notify the medical team.
#RaceReady Gear Suggestions
Gear Suggestion # 1 - Jenn Scrimenti - Fleet Feet + FrontRunner Training Program Coordinator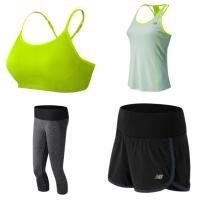 For the ladies... You'll be ready to race in the New Balance Ice Tank to stay dry with sweat activated New Balance ice fabric. The Seamless Capri allows you to be comfortable without irritation, and move freely. Don't forget to meet the softer side of obsession with the tenderly obsessive sports bra!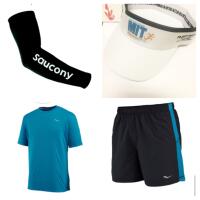 For the gentlemen... Soft and chafe free, the Saucony velocity short sleeve is a race day go to. Begin your race with arm sleeves and take them off as you heat up. Did we mention you can stash them in these shorts!  Pick the 5.5" throttle 2in1 short for superior performance.  Don't forget to pack your visor to rep your favorite training group and local run specialty store.
Gear Suggestion # 2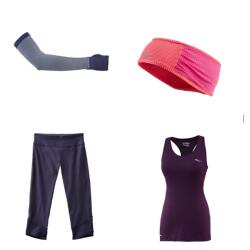 Ignite Capri has a wide flattering waist band for a great fit. Rock the long lean racer back tank for ease of motion. Keep your hair in place and your ears warm with the swift head band. Add some polka dots and stripes to your arms with the swift arm warmers. So soft you won't want to take them off!