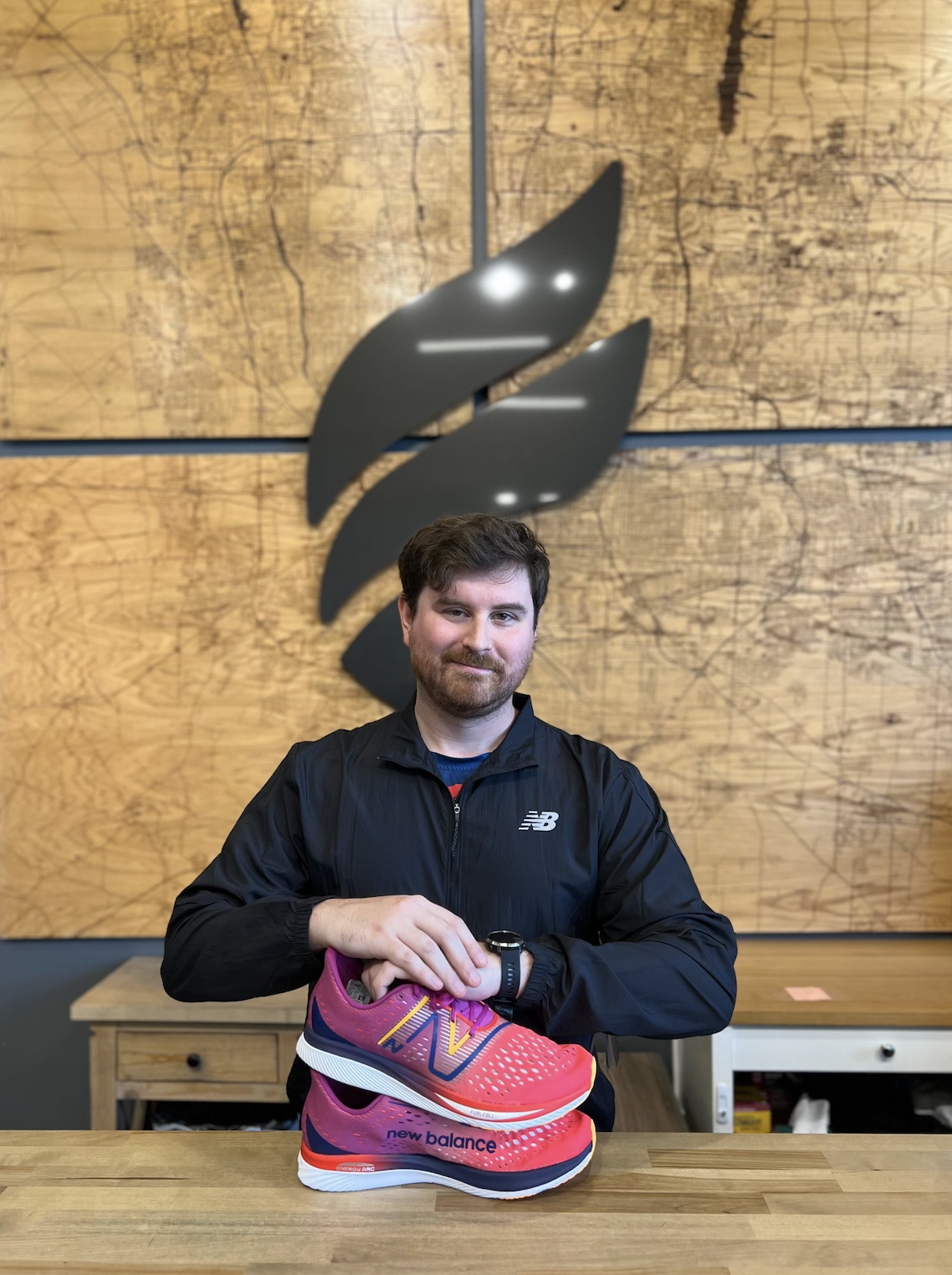 With the advent of super shoes way back in 2018, the footwear lining up at the start line of any race began to look very different. Before the carbon fiber plates with massive stacks of ultra-light foam became commonplace most racing shoes were considerably less plush. Let's face it, racing flats could be brutal. Running 26.2 miles in a New Balance 1400 or 1500 was not an incredibly pleasant experience no matter how fast and light your feet felt in those shoes. That being said, there are some of us, myself included, who have a soft spot for those lightweight minimal shoes if only because some of our favorite racing moments happened while wearing them. Enter the New Balance FuelCell Super Comp Pacer. This is an interesting one because it's hard for me to imagine running a full marathon in this shoe but also this is what we used to race in.
When I first saw this shoe I immediately wanted it because, as I said above, I tend to miss those ultralight tempo and race shoes. There's a connection to the ground that you don't get with a max stack racer. So I was hoping that this shoe was running on more than just nostalgia for a bygone era. Sure enough, this shoe proved to be much more than just an attempt to smash yesteryear's styling with today's technology. With the addition of the carbon plate, this shoe may be one of the springiest and most responsive shoes I've had on my feet this year. There's a snap to it that comes from the shape of the plate fused with the minimalism. The Fuel Cell foam from New Balance has been one of the standouts of the super critical foam because of the comfort it gives matched with the performance. This is definitely the case here. Any firmer foam would have made the SC Pacer feel like a plywood board and any softer would have defeated the purpose of the plate being included. Finally, I have to mention the styling of this shoe. It is such a good-looking shoe precisely because it hones in on those old-school lightweight racers and updates that look for 2022. It looks about as close to a track or cross-country spike as one can get and still be comfortable on the roads.
I can't lie, this shoe is not for everyone. If someone is used to the high cushion game then this may not be their cup of tea. But if you're looking for a tempo or even a race day shoe that doesn't fall into the Nike Alphafly, New Balance SC Elite, Saucony Endorphin Pro, or any of the others then this is one of the better options out there. Overall, this shoe feels like the fulfillment of Mercury's promise. The minimal styling and feel coupled with the plate and Fuel Cell come together to make it feel like this shoe truly does give you wings on your ankles and that you can race with the gods.