Many of you have asked about services for Jeff. We have been working with Jeff's family and following their lead in communicating any events associated with remembering Jeff's life.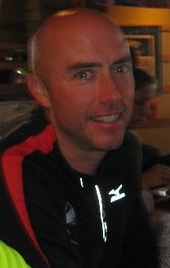 Jeff's impact has left us all in a better place and MIT is eager to carry on his legacy.

Along with Jeff's family we are organizing a 5K on June 22nd, which will be followed by a celebration of Jeff's life, and will close with a memorial service.  Details will be coming out shortly after Cap City, but please be sure to mark your calendars for June 22nd!

Additionally, Jeff would like nothing more than to see the MIT colors flying high at Cap City. Jeff was never much of a black stripe in memorial kind of guy, so there will be none of that. But, where you MIT singlets or shirts on race day in honor of the man who started it all. Write Jeff or Glaze on your forearm simply because it would have made him laugh.

Whatever you do, know that his vision is what started it all. We are all great benefactors of Jeff's passion!