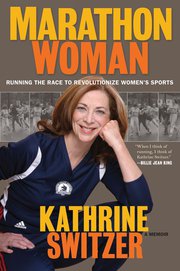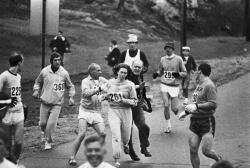 Kathrine Switzer was the first woman to run the Boston Marathon as a numbered entrant in 1967, five years before women were officially granted entry to the event. She was able to finish the race despite attempts by race officials to remove her from the course. Challenging what was at that time a male dominated sport, Kathrine became an inspiration to many woman looking to bridge the gender barrier.
Equal opportunities for women around the world have presented themselves with the help of Kathrine's work. Since Boston, Kathrine has gone one to run numerous marathons including a personal best of 2:51.33! She has gone on to be the driving force behind the first women's Olympic marathon, has been a television broadcaster and now an author and public speaker. Her books, 26.2 Marathon Stories, Running and Walking for Women Over 40, and Marathon Woman have sold millions of copies worldwide.
On Friday, September 2nd, we will be taking Kathrine and two lucky winners out to dinner. To win dinner with Kathrine visit our Facebook page and share your story of overcoming adversity in your running and walking. Then, get your friends to "like" your response. The two responses with the most votes will join Kathrine for dinner!
On Saturday, September 3rd, Kathrine will be joining us at Fleet Feet between 9:00am and 1:00pm for a book singing of Marathon Woman and a meet & greet!
See you there!