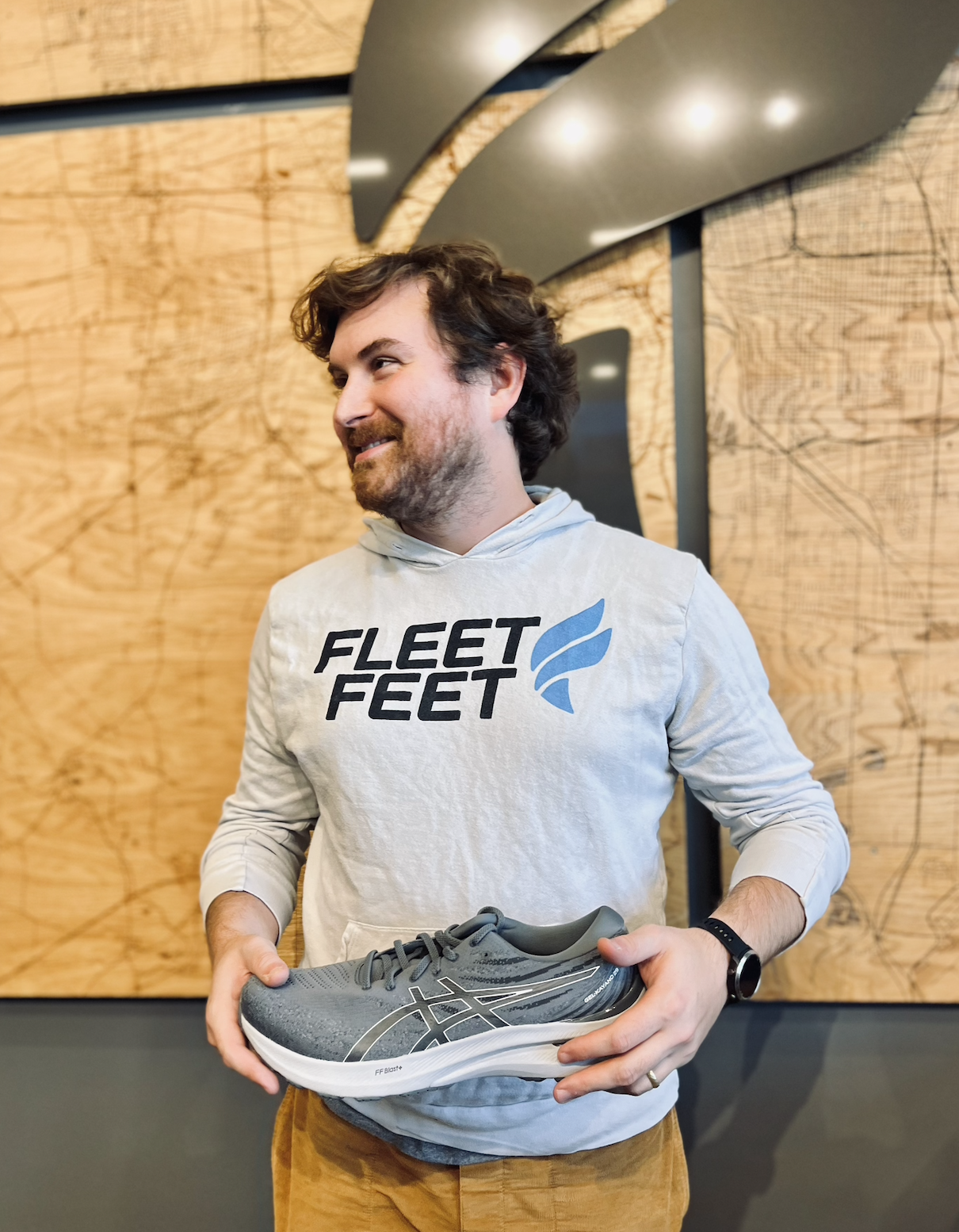 The ASICS Kayano has a long and storied run. Deriving its name from the shoe's original designer, it also shares a name with the last name of a famous samurai. Unfortunately, for a long time this shoe has had few similarities to the grace and intensity for which the samurai were known. That being said, for a shoe to reach 29 incarnations it has to have something that keeps both diehards and converts coming year after year. Something to make it stand out from what was once a crowded field of higher cushion stability shoes. Over time as that category has gotten more and more trimmed here stands the Kayano, heading into its third decade of production, still standing proud and stable against all comers.
A by-product of this shoe's longevity has been to create a very dedicated following of wearers. People who come into a store year over year to purchase. They come back for the comfort and stability this shoe offers for both everyday use and for athletics and this iteration is no different. There is however something very different with the Kayano 29. It's almost as if Jupiter's return caused a bit of an identity crisis for the Kayano for a few years. As other shoes, both ASICS and non-ASICS, were drastically overhauling themselves the Kayanos were, a bit stubbornly, sticking with the same combo that got them where they were to begin with: ample cushion and support. It felt as if the Kayano was getting heavier and heavier as other shoes were getting lighter and lighter.
The Kayano 29 is a major course correction. Not only is this shoe lighter, it also feels more responsive when running. There's still that traditional Kayano cushion with the exposed gel in the heel but this time it's countered by some very light and soft foam to make it feel like lift off with every step. It's like jumping from the stone age to the space age going from the version 28 to 29. By removing the Trusex piece in the midfoot, ASICS dropped what was essentially the booster rocket attached to the space shuttle and off it went. The impressive part about this pretty significant reduction in weight is that the shoe doesn't lose any stability. It still holds the foot safe and sound for those of us who may need an extra bit of stability in their running (and lives).
The upper also adds a premium dimension to the shoe. The knitted mesh upper offers some structure and body to the shoe without weighing it down too much and the padding around the heel collar and tongue bump this shoe up from an economy sedan to a luxury coupe. One area that leaves a bit to be desired with the upper is that it can get a bit toasty inside the shoe on hotter days. All those premium materials do trap the heat in and when you're halfway through a long run and it's already 85 degrees and humid it can be a bit uncomfortable. That being said, aside from those really hot days, the upper was nothing short of decadent.
In all, the ASICS Kayano 29 is a great update for a legacy shoe that was looking for its sweet spot on the wall that maintains enough of what made the shoe last for 29 years as well as brings it up to the present. Now the Kayano is that swifter and lighter high cushion stability shoe that it always kind of wanted to be, delivering those long comfortable training miles or guarding the foot against pain standing all day.